A new, very impressive catamaran is added on Barca Sailings' fleet in Santorini. This famous VPLP designed, high-performance racing boat is one of the world's fastest ORMA multihulls for offshore sailing and is available for sailing inside the Caldera of Santorini and to the other Aegean islands.
Akron Aoton is unique in Greece and is a type of trimaran that has a length of 60ft with great history. It has been awarded 4 times worldwide with recognitions like "Speed Record" in Helsinki- Tallin. In a normal speed, it can carry up to 12 passengers and 3 staff members.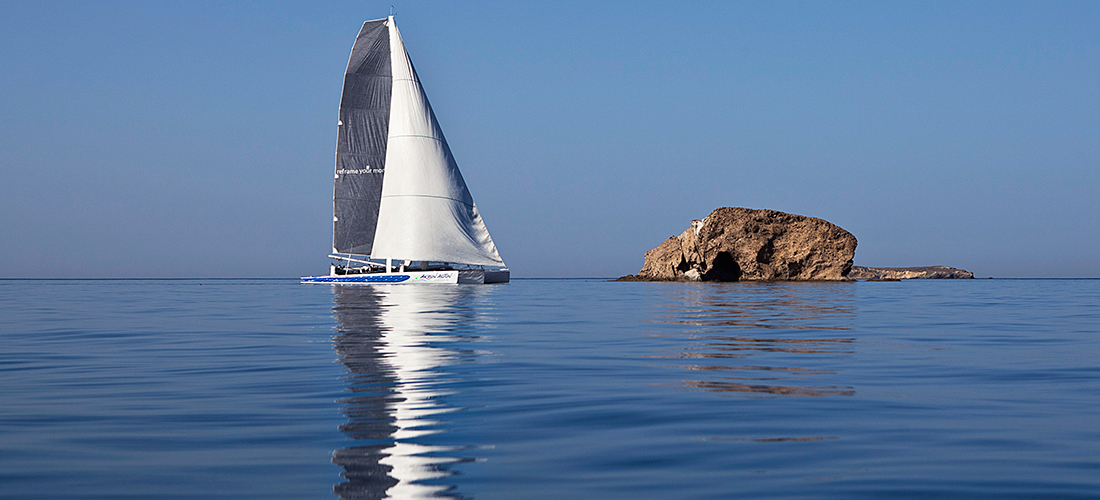 It starts from Vlychada port offering semi private or private cruises.For more information you can book your cruise here.