Aegean Divers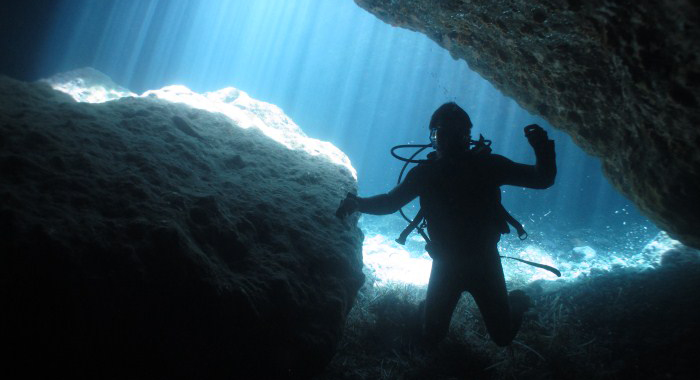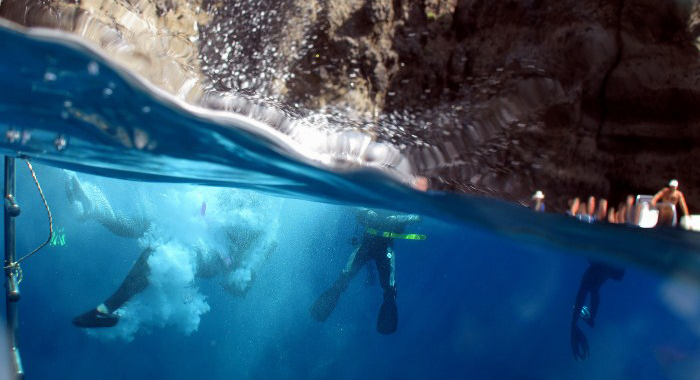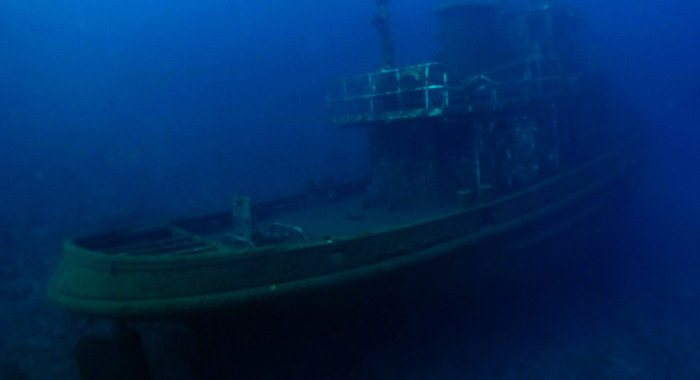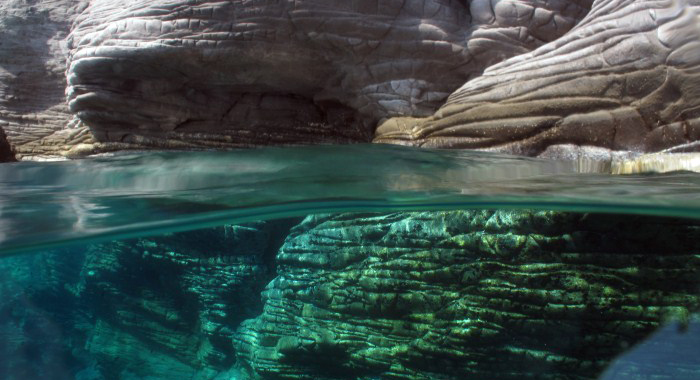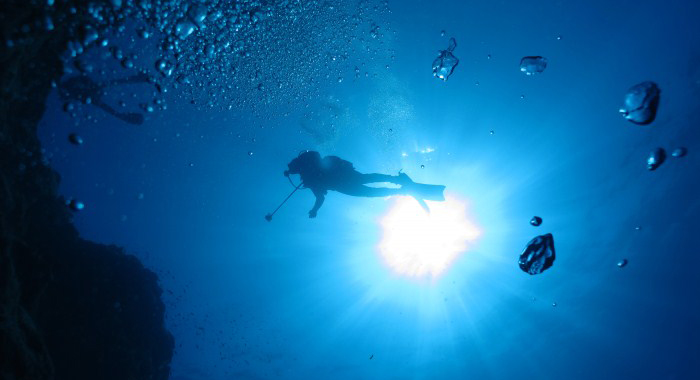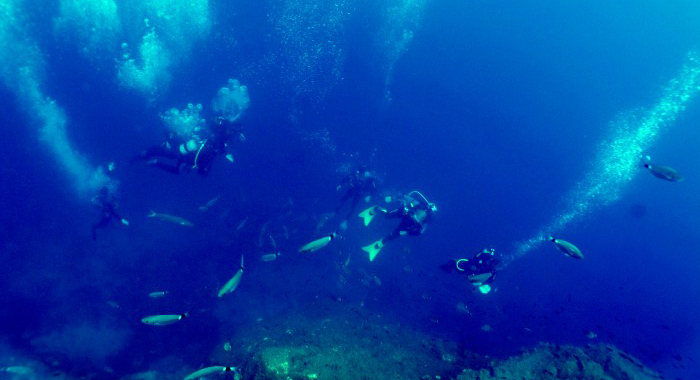 The tours run every day from April to October. The prices displayed are for 2016.
Scuba Diving in Santorini Island is renowned for it's crystal clear waters and excellent visibility with the unique experience of diving near the volcano which is filled with underwater volcanic activity. Our diving excursions primarily take place in the caldera where you will have the opportunity of various wall dives, wreck dives and extraordinary cavern dives.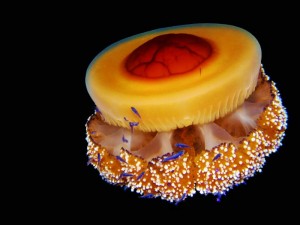 We visit at least 38 different diving sites mailny in the west, the south-west part of the island and the volcano area. We own a type "Pikilos" 9-meter speed boat powered by a 300HP internal diesel engine, with capacity for 19 divers and their equipment and sun shade for providing protection and making the journey to the diving sites most comfortable and enjoyable, as also a 6.5 meters RIB boat with a 225HP engine.
The owners of the diving centre, Kostas and Vaso, as well as their staff, all aim to provide you with the best and friendliest service and are happy to help with any queries relating not only to diving but also to going out, eating, where to go and anything else you might need assistance with.
All diving tours offered by "Aegean Divers" can be booked securely and safely with our online booking system.