Culinary Journey among the South Coast by Trekking Hellas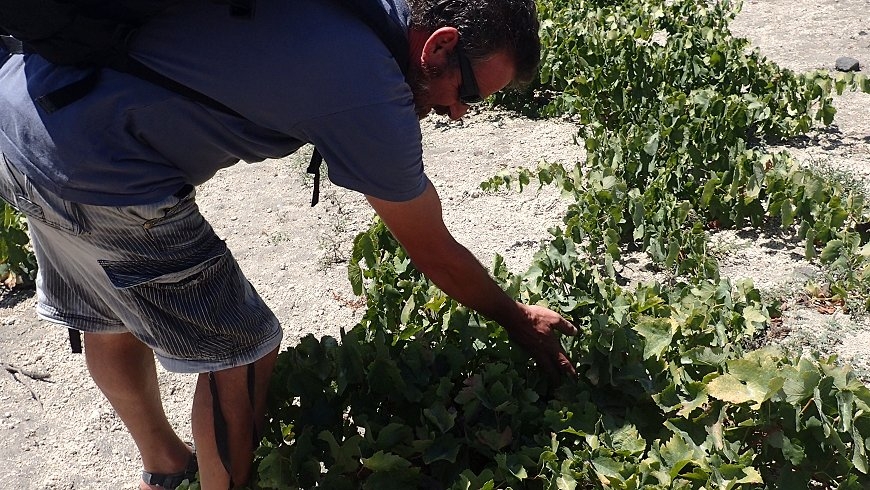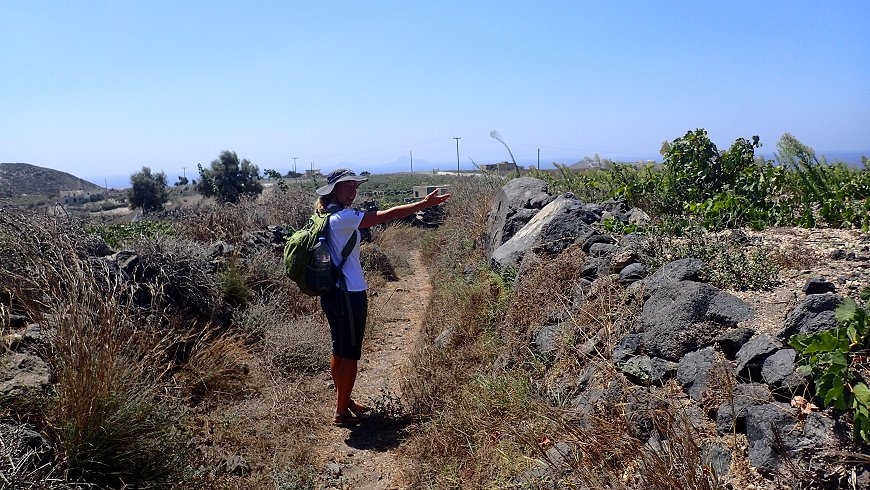 The tours run every day from May to October.
An overall experience of the real and still untouched Santorini. Walk among old vineyards, admire the unique views of the Aegean and taste the unforgettable flavors of the Santorinian cuisine.
All tours offered by "Trekking Hellas" can be booked securely and safely with our online booking system.
The hike starts from the church of the Dormition of Holy Mary, located outside the traditional village of Akrotiri at the Southwest part of Santorini. The trail while offering incomparable views to both sides of the island – in and out of the formation of the caldera -, also passes through old vineyards and deserted chapels that give you the feeling that you walk on the past of Thira. After arriving on the beach of Mesa Pigadia, you will be welcomed by Valanto, a mama-chef that is willing to reveal all the good hidden treasures of the Greek cooking. After taking a cooking class and preparing all the lovely dishes you will enjoy your homemade meal. At the end, you will have time for swimming and snorkelling while admiring the dramatic beauty of the scenery.
Approximate pick up and drop off times depending on where you are staying: 09:00-14:00 for the morning tour and 16:00-21:00 for the afternoon tour.
90 Euros per person

Price includes:
English Speaking guide(s)
Cooking Class
Traditional lunch
Water
Transfer to from your hotel
Taxes
Bring with you:
Hat
Swimming suit & Towel
Sun screen
Comfortable Shoes

Ready to book? Just fill out our secure form below, giving us three date/time preferences and we will contact you to confirm your booking and give specific pick-up points and times. Please kindly keep in mind that Culinary Journey by Trekking Hellas does not accept credit card payments. When booking, please provide us with your credit/debit card details for security purposes. Your card will only be charged in case of last minute (less than 3 days) cancellation or no-show. Payment of the tour is to be made in cash on the day of the tour.
Do you have any questions, contact our team at tours@santorini.net!