Enjoy the most popular snacks of Greece for kids and adults!Every month, your Greek snack box ships worldwide from Santorini island, straight to your door!
Order your subscription soon and get your first box at your doorstep! Only a limited number of boxes will be available to ship, so make sure to subscribe early!

We invite you to add a bit of Greece to your life!
A hand-picked combination of famous & classic snacks that Greeks of all ages love treating themselves with, the most popular in every supermarket and 'periptero', the Greek kiosks that sell tobacco-newspapers-snacks.

Your Greek snack box ships worldwide from Santorini, Greece, straight to your door every month!.

The perfect gift
What a great idea to offer your friends a taste of Greece! Quirky snacks and other Greek treats to surprise your friends and tingle their senses!
Amazing customer service
We always ship on time and package with outmost care. If you have any questions you may reach us over email and we will get back to you swiftly!
Free Shipping on all orders
We pay these fees so you don't have to! The rates you see online are the final amount you pay, inclusive of VAT, with no additional charges for shipping!
BOXES FULL OF DELICIOUS SNACKS
POPULAR GREEK SNACKS INCLUDE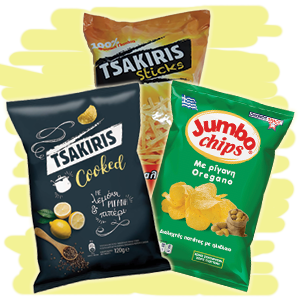 Crisps "Patatakia"
Unique flavors of crisps and other savory alternatives, perfect for snacking all day every day!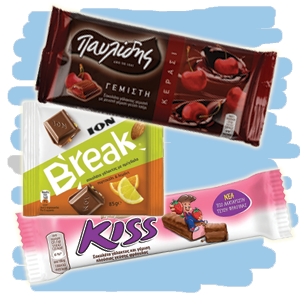 Chocolates
Famous Greek chocolate brands that will change the way you think about dessert!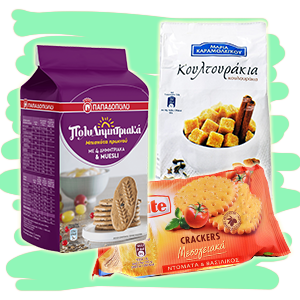 Cookies, Biscuits and more
Cinnamon biscuits and tomato-flavored crackers are just a couple of the unlimited Greek snacks!
What our customers say about us 🙂