You look forward to setting off for your Santorini holidays? Sure you do! Check bellow your options for getting to the island.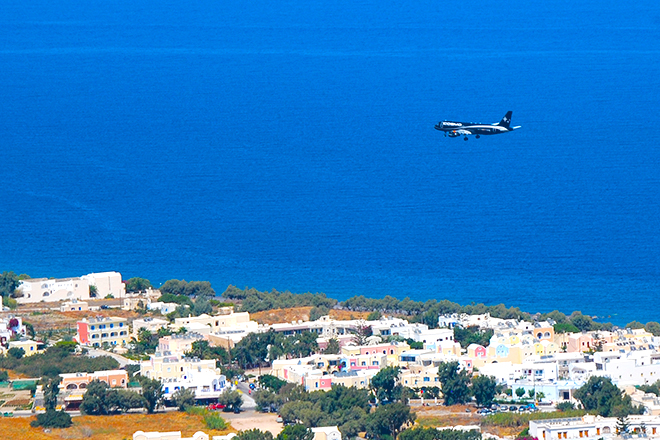 By plane
Santorini can be reached from most international airports via Athens with Aegean airways and Ryanair. The flying time from Athens to Santorini is 30-40 minutes. Nearly all international scheduled flights arriving in Athens allow adequate time for making the connecting flight to Santorini.
Numerous charter flights from different European Cities fly directly to the island during the summer period. During the same period Santorini is also connected with flights to and from Thessaloniki and Heraklion.
♦ Book your flight to Greece with TUI Flight.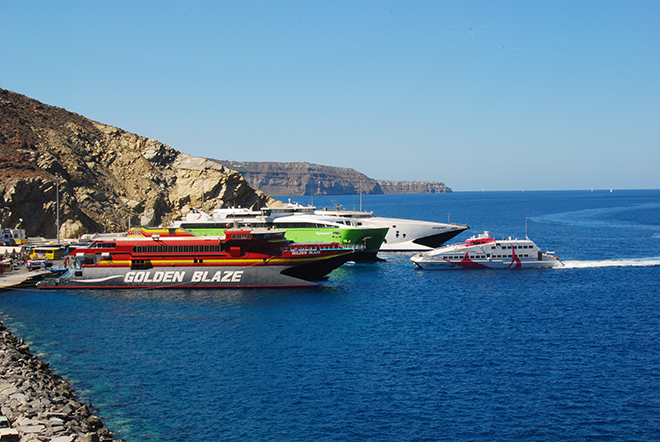 By ferry boat
Another way to reach the island is by a daily year round ferry boat service from the port of Piraeus and almost all the Cycladic islands during summer . The boat trip takes approximately 5 – 9 hours depending on the ferry and the ports of call.
Daily high speed boats are also available only during the summer period leaving from the port of Piraeus (the trip lasts about 4 – 5 hours) and from numerous other Cycladic islands and Crete.