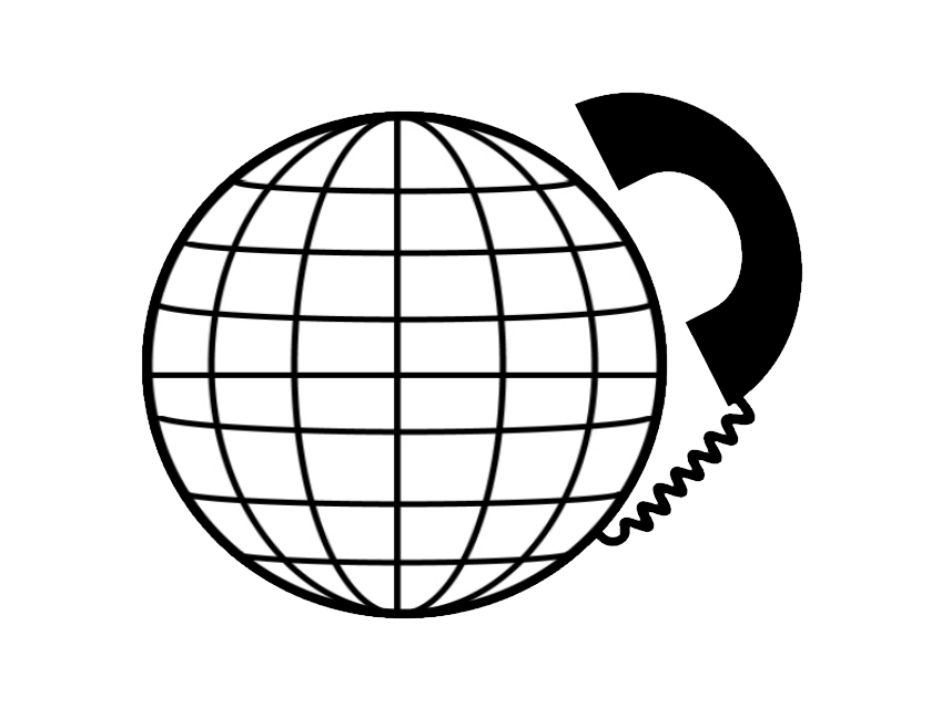 The international access code for Greece is +30.
The outgoing code is 00 followed by the relevant country code (e.g. 001 for the USA or Canada, 0044 for the UK).
The local mobile phone operators (Vodafone, Wind, Cosmote) use GSM networks and have roaming agreements with most international operators.
Nowadays, anyone being away from home can choose among several available options for making international calls. In the case that you need to make a call back home (or abroad) during your holidays in Santorini, you can do so in one of the ways described in the next section. Undoubtedly, there are several other ways available; however, we present here the ones we feel more convenient.
Making international calls from Santorini
1. If access to the internet is available to you during your stay in Santorini, we recommend you use an online calling and messaging application, such as Skype, WhatsApp, Viber, FaceTime, Facebook Messenger, Google Duo etc. They are all great and for free; so, all you need to do is to choose your favorite one and connect your mobile device (smartphone or tablet) or your laptop to the internet. Usually, hotels and villas in Santorini offer free access to the internet, both in their guest-rooms and their common areas. Hence, using the online applications option along with a free internet connection guaranties you an absolutely free call. Just make sure you book a hotel or villa that offers the free Wi-Fi service. Of course, making a call through one of the above applications requires that both ends of the call are signed up to the same application, both have access to the internet and both use a capable mobile device or/and a PC (that is, smartphone, tablet, desktop pc, laptop pc and all their possible combinations).
2. If you need to call abroad and specifically to an actual landline or mobile phone number then a few of the aforementioned online applications allow you to do so by buying credit for calls. Although this option is not the most cost-effective, it is a useful and often a convenient one.
3. Another, simple option for making an international call from Santorini is to buy yourself an international calling card. It is a practical solution since you can buy a card online or in several shops/stores and then use it from a local landline phone (for instance at your hotel). You can buy an international calling card at a preset value (i.e. 10EUR, 20EUR etc.) that provides you with a unique access number to be used for your calls. The unique access number is either printed directly on the front side of the card or needs to be revealed by scratching a spot at the back side of the card. The use of a calling card is quite simple: from a local phone you dial a service number given on the card, then you dial your unique access number and then you enter the actual number you wish to call. Applicable rates for the call depend mainly on where you are calling to.
€

9.60
checkout is done in euro
Caper, Sun-dried Tomato, Caper leaves - Nomikos Estate
is not available to
United States (US)
.
While in Santorini (Greece), the telephone numbers mentioned below should be dialed as seen
Note: every item in the list below is located in Santorini island.
Hospital 2286035300
Police 2286022649
Fire Service 2286033087
Port Authority 2286022239, 2286023217
Civil Aviation Authority 2286028400
Taxi Service 2286022555
Bus Service (KTEL) 2286025404
Cable Car 2286022977
Municipality of Thira (City Hall) 2286022231
Archaeological Site of Akrotiri 2286081939
Archaeological Site of Ancient Thira 2286022217
Museum of Prehistoric Thira 2286025405, 2286023217
Archaeological Museum 2286022217
Additional information about Santorini
If you are interested in having an all-in-one, comprehensive source of touristic information about Santorini, we recommend checking out the hard copy version of our Santorini Red Guidebook that is available on our E-shop. Furthermore, the section below contains additional material about Santorini, from Santorini. Hence, you may find interesting to explore our extensive photo gallery of the island as well as to get a glimpse of the caldera view from our Live Webcam. Even more, in the case that you have some more time to spend, you can opt to watch a video from Santorini or to shop Santorini's products on our comprehensive E-shop.
Official video from the promotional campaign "Santorini the One". Video title: "Accommodation"
Official video from the promotional campaign "Santorini the One". Video title: "Accommodation"
Official video from the promotional campaign "Santorini the One". Video title: "Accommodation"
€

105.00
checkout is done in euro
€

73.00
checkout is done in euro