Palea and Nea Kameni
The two small islands in the centre of the Santorini caldera, Palea Kameni and Nea Kameni, "the volcano" according to the locals, are the youngest volcanic lands in the Eastern Mediterranean.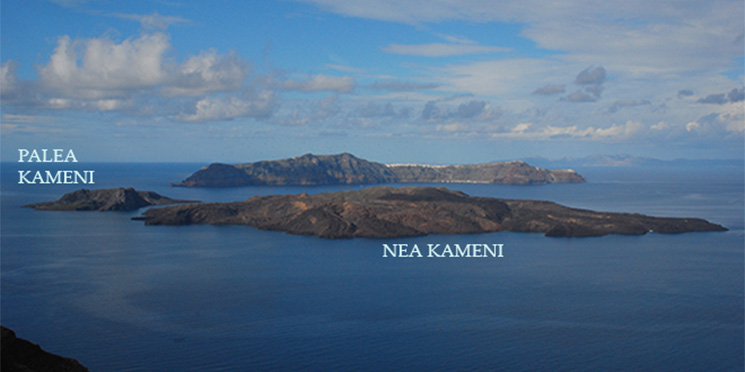 Palea Kameni (Old Burnt Island) is less than 2.000 years old, while Nea Kameni (Young Burnt Island) began to form only 450 years ago and its youngest lavas are 70 years old (as per 2020). These two small islands are the result of the volcano's most recent activity. Read more about Santorini geology here
€

25.00
checkout is done in euro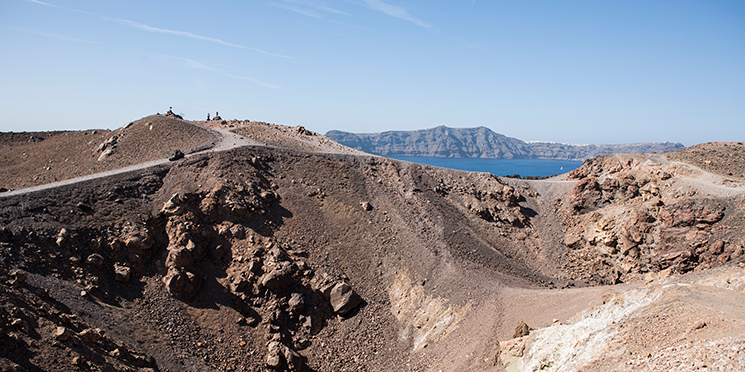 Palea and Nea Kameni can be visited by boat. You can combine your excursion with a visit to Thirasia and Oia. The boats sail from the old port of Fira or from Athinios, depending on the route you will choose. You can always rent a boat and plan the route of your choice. Tip: don't miss the chance to watch the sunset onboard!