Special interest is drawn on Santorini and its geological formations. The island itself owes its very existence to the volcano. The present-day crescent shape of the island is a consequence of the activity of the volcano in prehistoric times.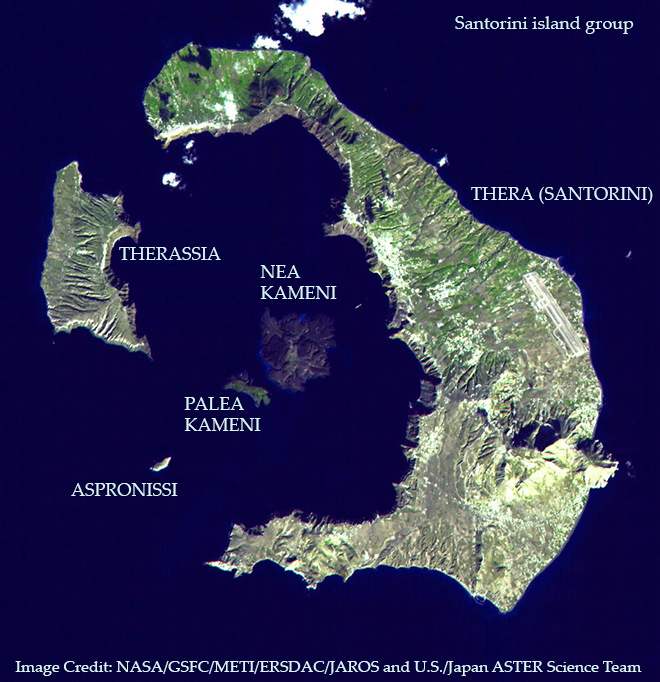 The last huge eruption of the volcano dates back 3,600 years (17th century B.C.), to the late bronze age. Thirty million cubic meters of magma in the form of pumice and ash were blown to a height of up to 36 kilometers above the island. Pumice deposits, dozens of meters thick, buried one of the most prosperous pre-historic settlements of that period, feeding the myth of the lost Atlantis.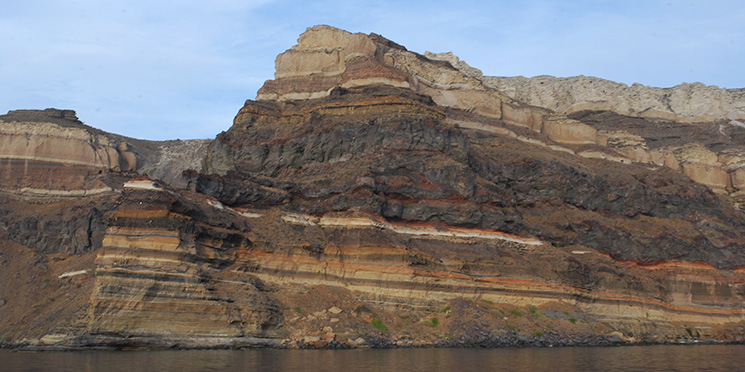 A mild activity of the volcano, after this major eruption, continues into the present (the most recent eruption occurred in 1950) building up two small islands within the caldera, Palea and Nea Kameni. These islands represent the volcano's most recent activity.
The marvelous dry climate and continuous sunshine create year around conditions which are perfect for observation, photographs and videos under an extraordinary variety of natural lights and colours that give the visitor the exceptional advantage of reaching the interior of the volcano by boat.
Further reading on  Santorini geology
Santorini
by Georges Vougioukalakis