Santorini's famous beaches are spread out mainly along the eastern and the south-eastern side of the island. Each beach has special characteristics, which make it unique and outstanding. The black shining pebbles, the unique land formations, the black, white and red sand, make up an unforgettable scenery. Most beaches are well organized offering the choice of lounge chairs, umbrellas, and various water sports.
Starting from the northern part of the island, the beaches on the coastline of Oia will instantly amaze, they have a wild and remote beauty. These beaches were frequented by locals, however recently they have been discovered by few tourists, mainly by families and couples, they can easily be passed by since they cannot be seen from the main road.
Coming from Oia, one will first come upon the beach of Baxedes, then follows the beach of Koloumbos and lastly we come upon Pori, a small fisherman's port.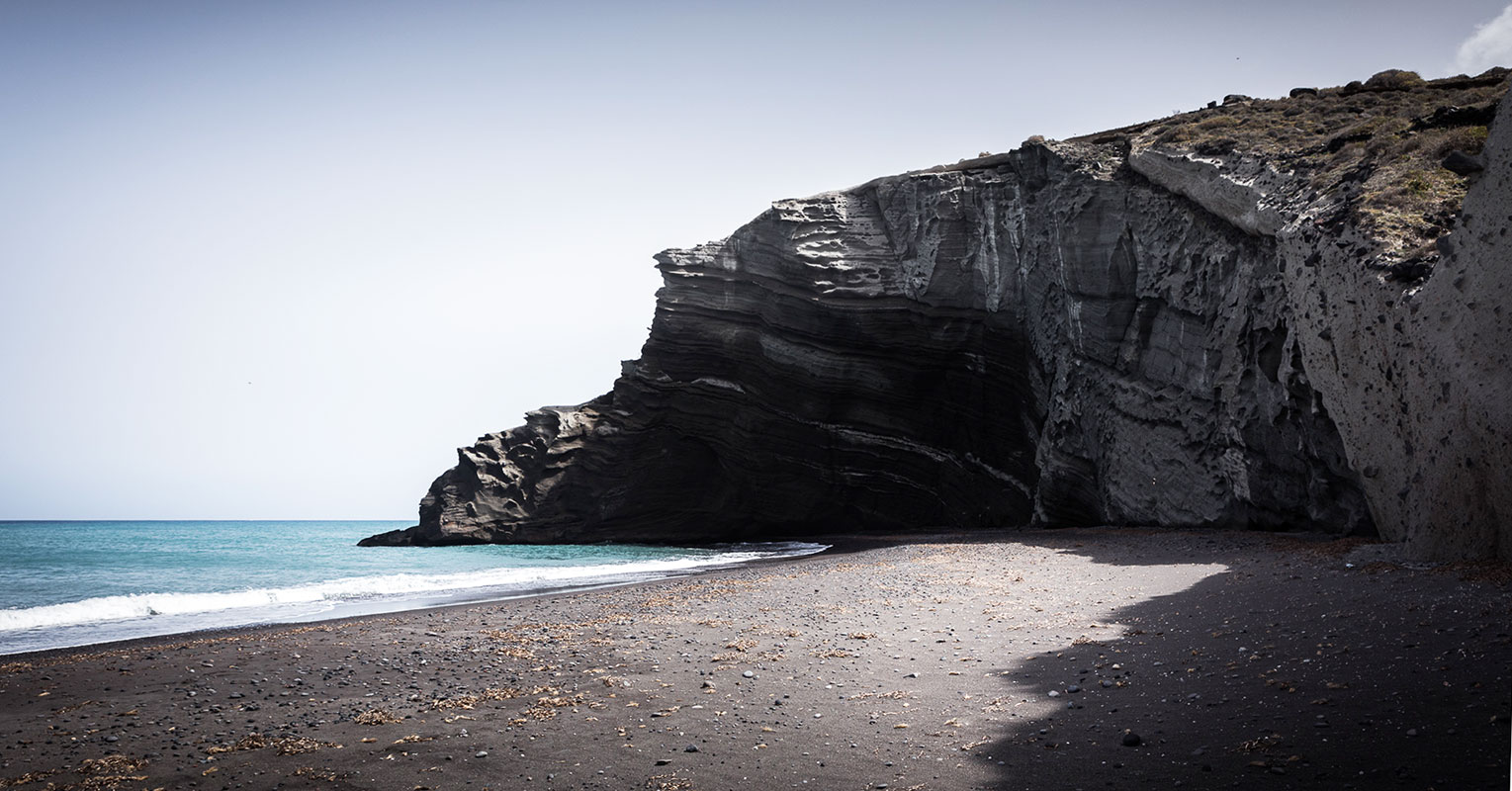 Koloumpos beach. Photo credit: K.Yellow

In the south-eastern part of the island one will find the beaches of Monolithos, Avis, and Kamari. They are organized beaches, mainly preferred by families with small children. Numerous hotels, restaurants, tavernas and small shops are located along the beaches, especially in Kamari. Water sports are offered at the beach of Avis, which attracts younger people.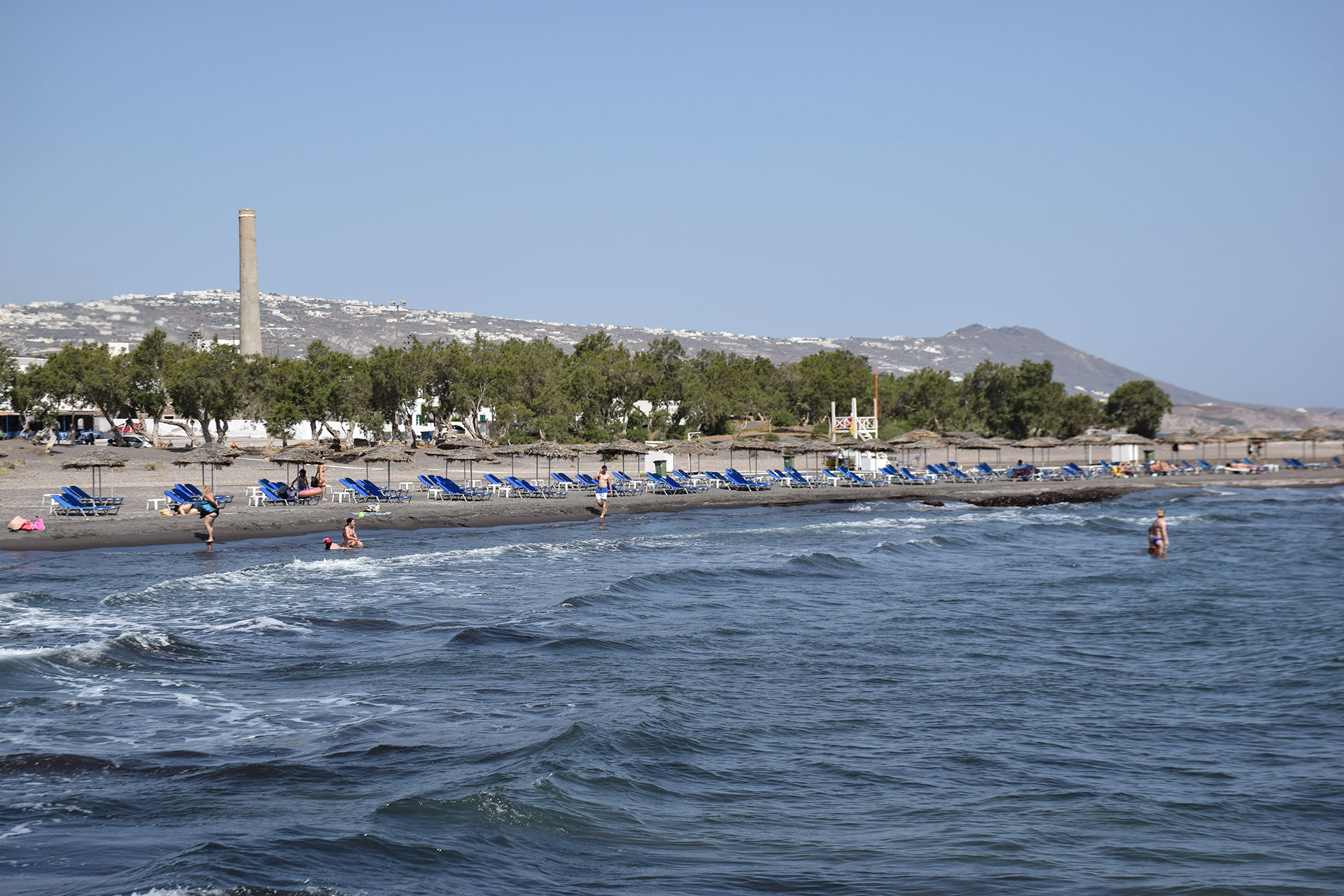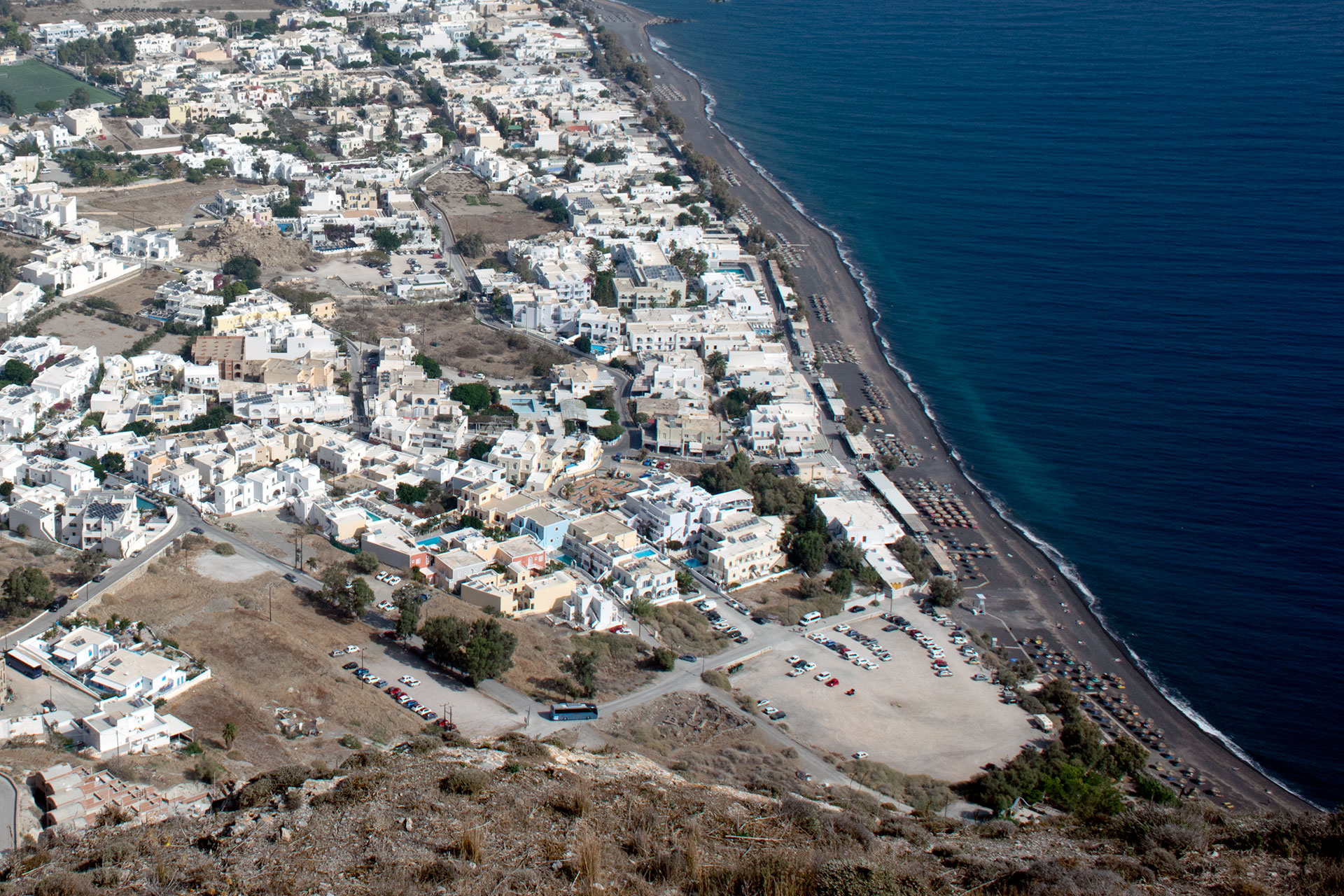 We continue to the south to Perissa and Perivolos two of the most famous beaches of Santorini. These two beaches together form the longest black-sanded beach on the island. Here one will find also a variety of tavernas and restaurants as well as hotels.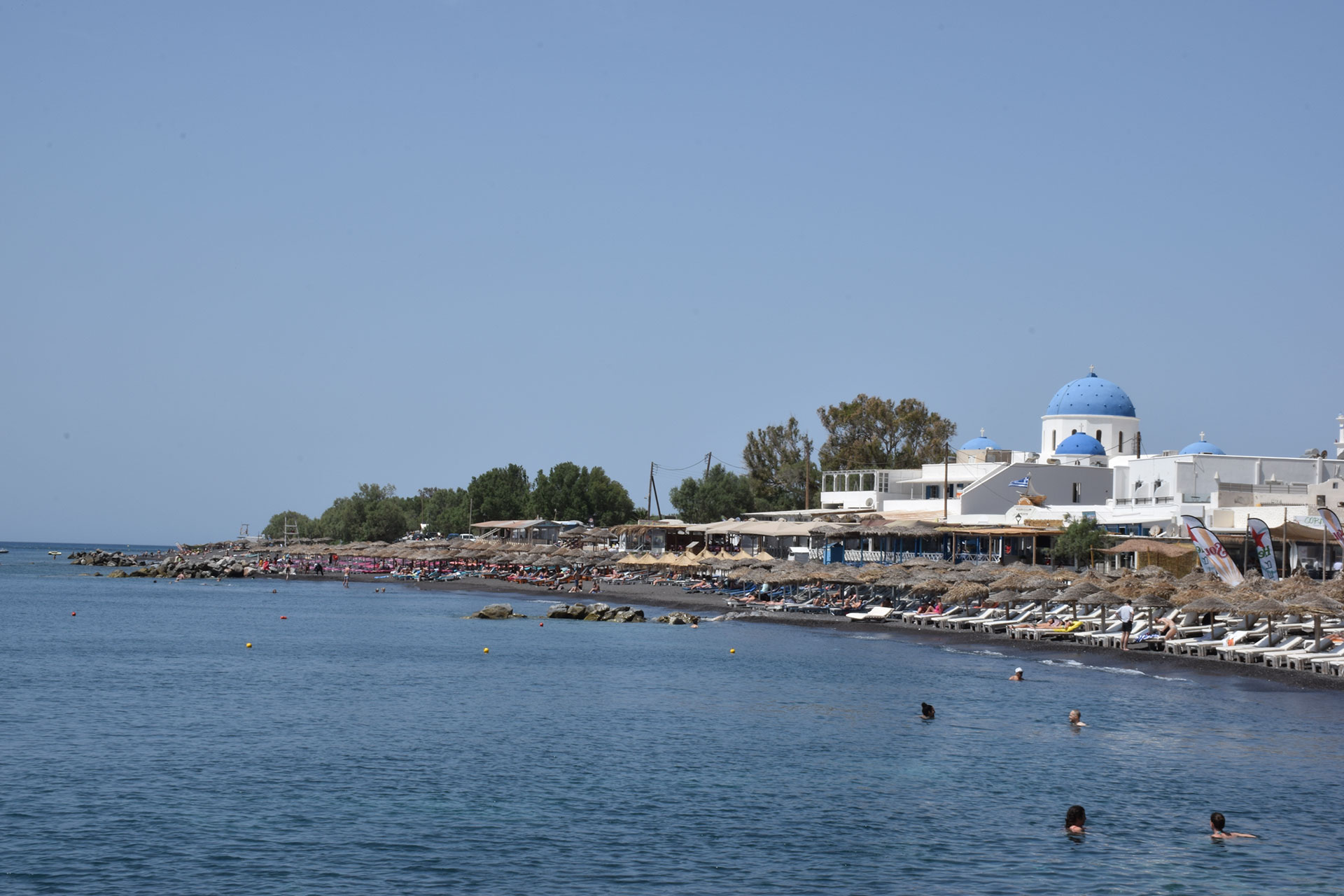 Finally one reaches the most southern beaches of the island. Vlychada with its beautiful carved mountain, the "moonscape" landscape, sculptured by the wind through the years. The White beach, which can be reached only by boat, and the unspoiled beach of Mesa Pigadia form the epilogue of an unrevealing landscape, which has been transformed through the ages.
The Red beach, with its unique vertical cliffs, at Akrotiri area,  is temporarily closed to the public (update: 5/2022) due to fears of landslides.
The first contact with the Caldera seafloor
by Dimitris Kambanos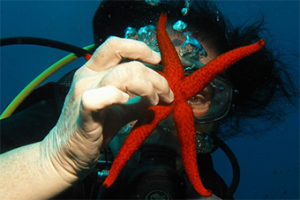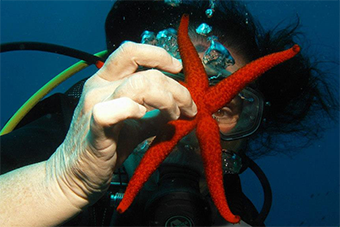 Divers from all over the world opt for Santorini for at least one dive. They consider it necessary for their logbook. Young couples and families seek to have a diving tour either as a first experience or to complete the Open Water Diver Course or even to continue their professional activities to more advanced diver levels.
Read the full article here.
€

15.00
checkout is done in euro