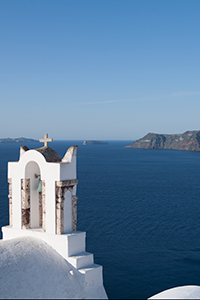 The K.Yellow Santorini photo tours are designed for all those who love photography, professionals or not, of all levels with itineraries that provide excellent photographic opportunities.
Each program is carefully planned in order to take advantage of the best light conditions and grab the true essence of the place. You will be photo shooting with K. Yellow (Konstantina Sidiropoulou), a passionate professional photographer based in Santorini.
The locations visited are off the usual path and not easily found. They are mainly directed to landscape, traditional architecture and geo photography. You will have the chance to walk along, and off, traditional trails of Santorini and to visit hidden spots that will contribute to shooting great pictures.
Traditional Santorini houses built into the volcanic rock, mansions of high aesthetic value, blue domed churches, unique geological formations, breathtaking views of the caldera and stunning sunsets
Black and red beaches, vineyards with vines pruned to form a low "vegetable basket" where grapes are protected and mature, hidden hiking paths ideal for landscape photography and not only