If you've ever tried an assyrtiko wine from Santorini, you know it's like nothing else on earth. This unique grape variety grows in the volcanic soil of the island, producing citrusy wines with hints of minerality. And although assyrtiko may be the most well-known grape in Santorini, it's not the only one. A numerous ancient indigenous varieties also contribute to the island's top-notch wine scene.
The Ampelos t-shirt is more than just a fashion statement – it's a way to showcase the unique flavors and characteristics of Santorini's grapes. From Assyrtiko to Mandilaria and from Aidani to Athiri and Mavroragano, each of these varieties adds something special to the island's distinctive wines. The t-shirt features on the back a comprehensive list of all the grape varieties grown on Santorini, making it a must-have for wine lovers and connoisseurs.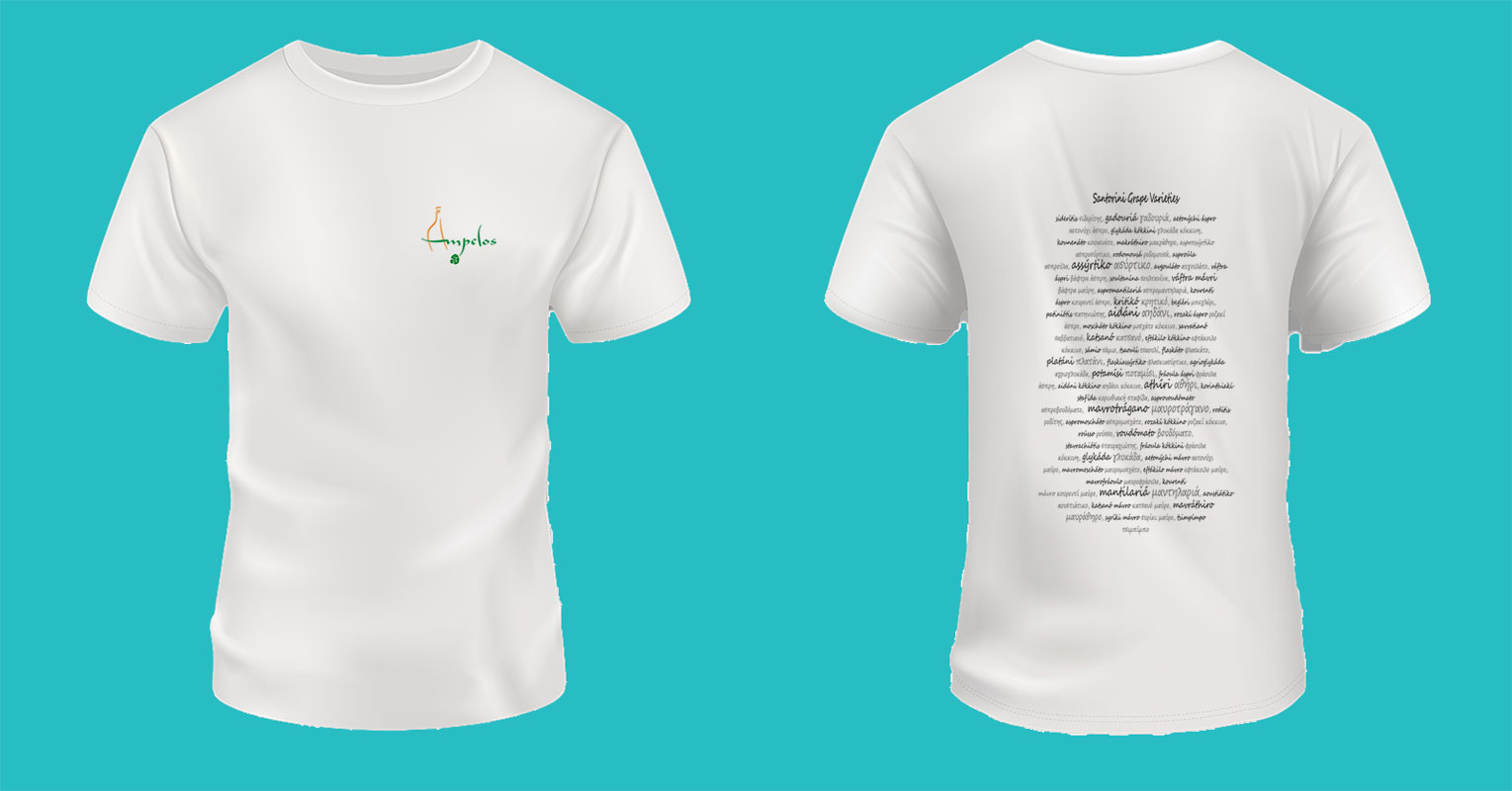 Made from high quality materials, these shirts are built to last. And because of their superior construction, they are softer and more comfortable than your average t-shirt.
So don't wait any longer, order your own Ampelos t-shirt today!
You can order your own Ampelos t-shirt by visiting the website link listed below.
https://www.santorini.net/shop/clothing-accessories/t-shirts/ampelos-t-shirt-white/