The Crossroad Gallery, in Pyrgos, will be hosting this summer a painting exhibition by Achilleas Christides under the title "Santorini".
Achilleas Christides is one of the most important contemporary Greek painters. The "volcanic" character is omnipresent in all his exhibitions with the intense alternations and the bold look in a perfectly harmonious composition.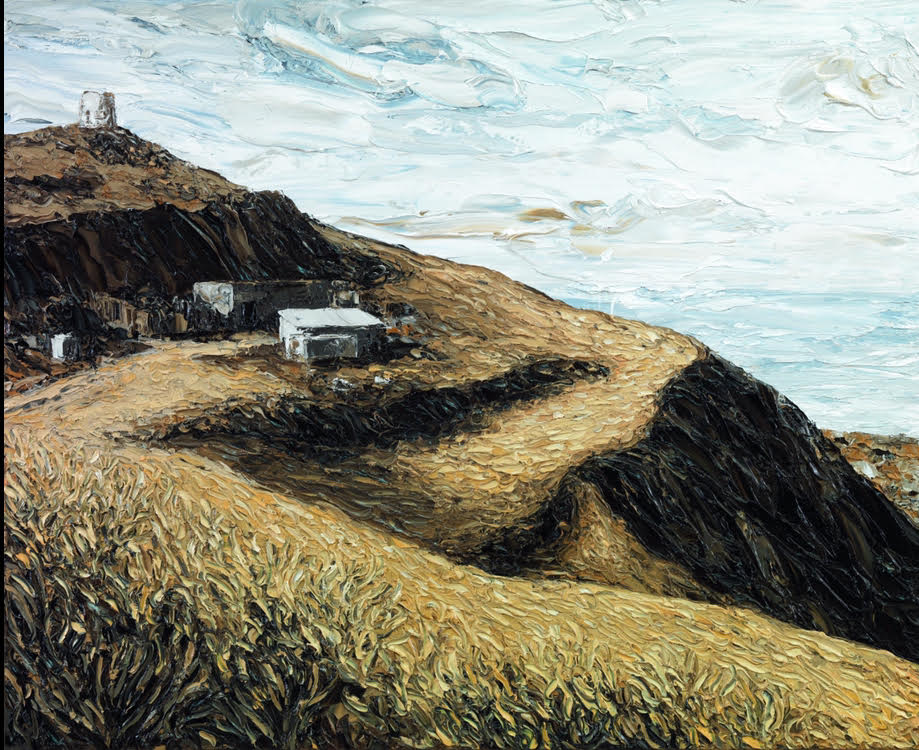 Santorini as seen through the eyes of Achilleas is the real Santorini. It is the one he recently came to know, the one he discovered on his own just wandering around. The veil of absolute realism as expressed on the canvas implies some kind of a secret alliance between the artist and the island. Christide's Santorini is filled with passion, truth and simplicity. The absence of human figures seems insignificant compared to his imposing landscapes. You feel like wandering alone on the island, building thus an intimate bond with the natural environment and the true essence of it.
The exhibition will last until September 15th and will be open daily:  10:00 – 14:00 & 17:00 – 21:00.