gift ideas for Festivities 2021: Santorini beer & Greek spirits
Beer made in Santorini or an authentic Greek spirit as gifts
Two more suggestions we wanted to make, as straightforward ideas for gifts to be offered during the upcoming festive season, are for gifts directed only at persons of adult age. Please also read the important note at the end of this page.
The first is a gift made up of a selection of beers produced in Santorini island. That Santorini beer gift can probably bring smiles of satisfaction to someone initiated (to those beers)… Even if you do not favour the idea of offering beer made in Santorini as a gift to a friend, you may still find useful to get yourself a few bottles of that "crazy", tasty Santorini beer and use them to treat your guests and friends that may be visiting you during the holidays.
The second is the choice of an authentic, barrel aged, "Metaxa" brandy from Greece. "Metaxa" Greek brandy is made of grapes and is offered in a variety of aging levels and blend types.
Important note about alcohol shipments to the US
Due to existing US laws and regulations, the shipping of beer, wine and other spirits to the United States is generally not allowed. If, however, you have traveled to Santorini recently, we might be able to deliver it to you as we are allowed to ship wine and beer to the US under certain conditions (i.e. specific states & quantity). Please email us at e-shop@santorini.net for more information.
*Your dreamy wedding ceremony in Santorini
*Sponsored link: https://weddings.heliotopos.net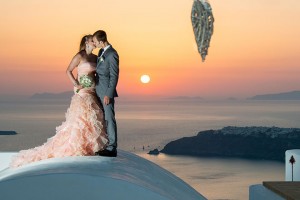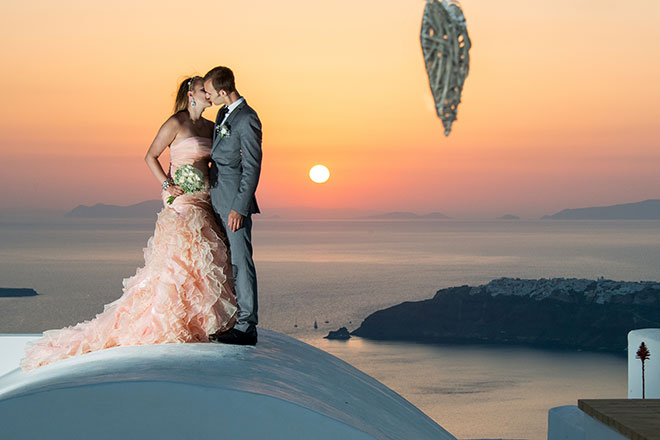 If you imagine a dreamy wedding ceremony that you will remember for the rest of your life, then Santorini is the right destination. The wild beauty, the fascinating Caldera, the gold sunset and the very good weather conditions… Read the full article
*Your dreamy wedding ceremony in Santorini

*Sponsored link: https://weddings.heliotopos.net

If you imagine a dreamy wedding ceremony that you will remember for the rest of your life, then Santorini is the right destination. The wild beauty, the fascinating Caldera, the gold sunset and the very good weather conditions…
Read the full article