gift ideas for Festivities 2021: Santorini food products
Santorini's local food products as a gift
Did you have the opportunity to take a cooking lesson during your visit to Santorini? During your stay, did you have the chance to enjoy a delicious meal cooked with high quality local agricultural products at a restaurant that puts emphasis on serving traditional Santorini dishes? As you may already know, Santorini's agricultural sector boasts about the few but distinctive food delicacies it yields, such as the anhydrous local fava, the anhydrous cherry tomato, the caper, the pistachios and a few other products. For convenience, we present details about Santorini's local food products and their gastronomic potential on a separate page here. 
So, as an enthusiast for Santorini's food products, you may be interested in the two following gift suggestions:
If you travelled to Santorini with a friend or a family member, send to her or him a cooking box filled up with tastes, aromas and colours you enjoyed together during your journey. Be sure that many memories from your trip will be brought back to her or him. Of course, you may order your own cooking box and challenge yourself to practice the skills you gained from the cooking lessons you took in Santorini during your last trip.
Both the above suggestions are based on predefined combinations of food products that we have selected for you. Still, you can always make your own choices and create your own basket of goods. To do so, please have a look at the full list of food products available on our e-shop.
*Your dreamy wedding ceremony in Santorini
*Sponsored link: https://weddings.heliotopos.net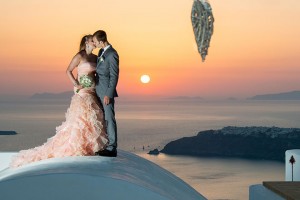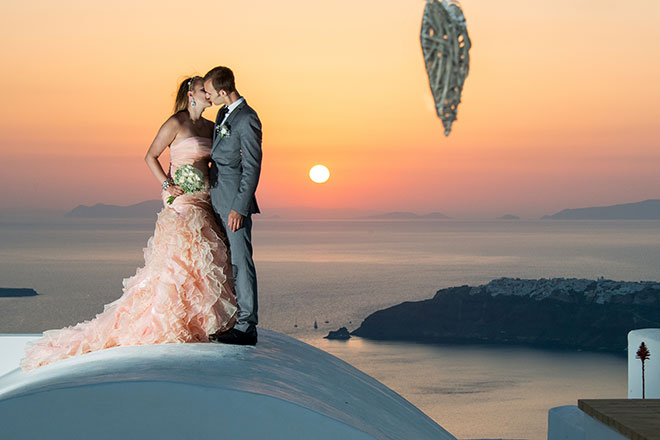 If you imagine a dreamy wedding ceremony that you will remember for the rest of your life, then Santorini is the right destination. The wild beauty, the fascinating Caldera, the gold sunset and the very good weather conditions… Read the full article
*Your dreamy wedding ceremony in Santorini

*Sponsored link: https://weddings.heliotopos.net

If you imagine a dreamy wedding ceremony that you will remember for the rest of your life, then Santorini is the right destination. The wild beauty, the fascinating Caldera, the gold sunset and the very good weather conditions…
Read the full article