Gift ideas for festivities 2021: ornaments & decorations
Festive gifts and decorations from Santorini
Did you visit Santorini during your last summer vacation and now you have started reminiscing about that romantic and relaxing stay you had in our island? Please allow us to offer a little something that will tune in to your memories as well as will motivate you to start planning your next escape to… Santorini!
Christmas tree ornaments
A series of ornaments that can decorate your Christmas tree (of your winter) with the shapes, colours and impressions you encountered in the South Aegean sea (of your summer), can be found in the box of products right below. Many of these ornaments are hand-made and hand-drawn by a Santorini family business. You may enrich your Christmas tree decoration with these special little miniatures or give them as a gift to someone who is in love with Santorini island!
Home decorations
In the following box with products, you can find various home decoration items inspired by Santorini island, ideal to be offered by someone who has recently visited Santorini or to someone who has visited Santorini in the past (and liked it).
Wooden fishing / sailing boats
Another interesting and characterful gift and decoration idea for Christmas is the wooden fishing or sailing boat that Greek homes originally used to decorate and illuminate with lights for the Christmas period in the past. If you wish to learn more about the traditional Greek custom of the wooden sailing boat decoration you can read our previous post about the original / traditional Greek Christmas traditions. Right bellow, you may find a collection of such wooden decorative boats available on our e-shop.
*Your dreamy wedding ceremony in Santorini
*Sponsored link: https://weddings.heliotopos.net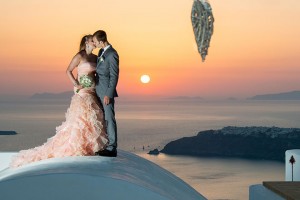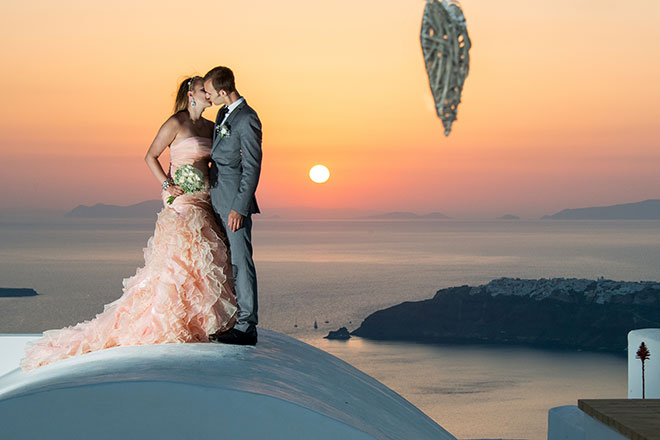 If you imagine a dreamy wedding ceremony that you will remember for the rest of your life, then Santorini is the right destination. The wild beauty, the fascinating Caldera, the gold sunset and the very good weather conditions… Read the full article
*Your dreamy wedding ceremony in Santorini

*Sponsored link: https://weddings.heliotopos.net

If you imagine a dreamy wedding ceremony that you will remember for the rest of your life, then Santorini is the right destination. The wild beauty, the fascinating Caldera, the gold sunset and the very good weather conditions…
Read the full article