The Naval Maritime Museum in Oia
The maritime history of Santorini has begun long before the prehistoric volcanic eruption. During the 19th century, the maritime activities took up again, mainly by the inhabitants of Oia, which, for this reason, was known as the "captains' town".
So an old mansion in Oia was restored and turned into a museum that hosts the maritime history of Thira. Rare figureheads, seamens' chests, old maritime equipment, drawing and patterns, models of old and new Thiran ships, aquarelles featuring old vessels, as well as rare photographs and a library, all narrate year after year the contribution of Thira to the glorious history of the Hellenic Navy.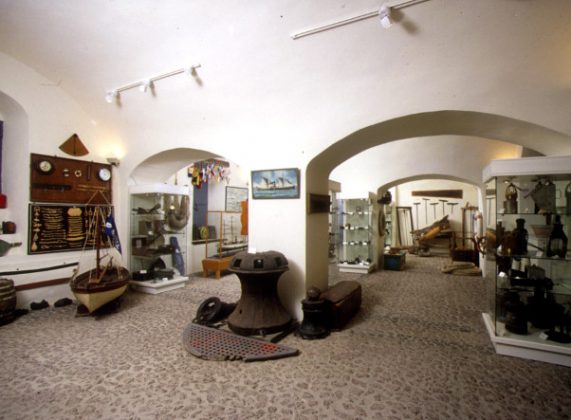 The Naval Maritime Museum has been open since the beginning of April and will remain open daily until October 31, except Tuesdays, 10:00 -14: 00 and 17:00-20:00.
Ticket: € 5,00,  € 2,5 for students. Special rates for groups. For more information and reservations please contact: Tel.: (+30) 2286071156.