Registration and special offers for Santorini Experience 2018, that will be held in Santorini on October 5-7, continue with an undiminished pace. The local community offers its very best, as hospitality sponsors are loyal to their "appointment" this year, offering dynamic support to the island and special accommodation prices to those participating in Santorini Experience.
Hospitality Sponsors are: Santorini Hoteliers Association, Meltemi Hotels & Resorts, Aqua Vista Hotels, Athina Luxury Suites, Santo Maris Oia Luxury Suites & Spa, West East Suites, Desiterra Luxury Suites & Villas, 270 Oia's View, Central Fira Hotel, Fanouris Condo, Monolithia, Casa Iphigenia, Sienna Resort.
Registrations will close on August 31, 2018. Click here to register now.
For those choosing to travel to the island by plane, Ryanair, the official airline partner of the event for the 3rd consecutive year, will connect Santorini in privileged fares that will be announced soon.
At the same time, all those wishing to travel to the island by ferry, will be able to enjoy once again this year the safety and comfort of Blue Star Ferries. The top Greek shipping company offers 50% discount on the ferry tickets and vehicles to all those visiting the event and the island from October 1st to 12th 2018. Each person who has completed his/her registration is entitled to the same discount for 3 more people (if these are his/her escorts) or for 4 people (if these are family members).
VitaNTravel, as the official travel agent of the event, will take care and assist all athletes and escorts with information about the ferry routes, ferry tickets, car rentals and accommodation in the island while a special accommodation package has been prepared for the period October 5-7, 2018. You may book this special package for a two-night stay that includes your hotel accommodation, ferry tickets with Blue Star Ferries, in economy class for the itineraries: Piraeus – Santorini (5/10), departure: 07.25 am, arrival: 14.55 pm and from Santorini – Piraeus (7/10), departure: 15.30 pm, arrival: 23.25 pm as well as extra transfers from the hotel to the event venues. The privileged package starts from 130€/person. For more information click here or call +30 2103249070.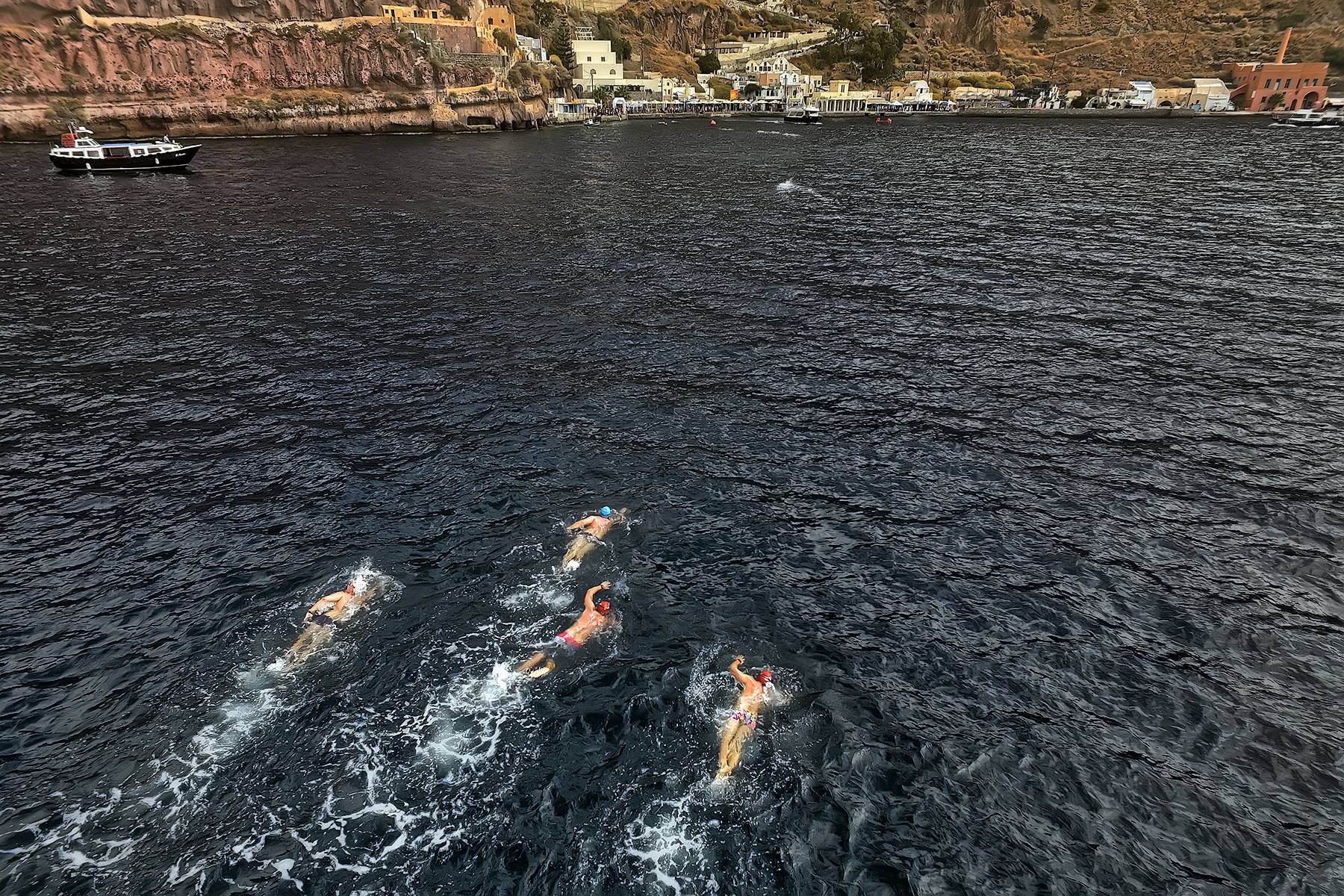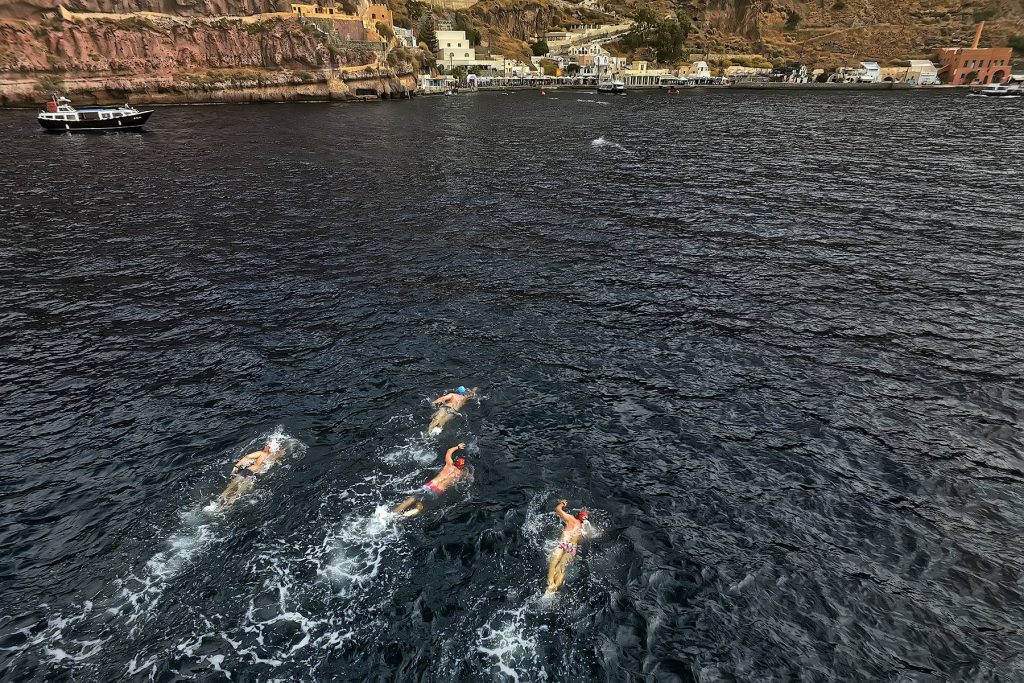 As far as the open water swimming race is concerned, we must highlight that any event involving an open water swimming race should take place with the approval of the Hellenic Swimming Federation, in accordance with FINA's safety rules; as is always the case with "Santorini Experience".
"Santorini Experience" is a co-organization of Municipality of Santorini, Municipal Sports Cultural Environmental Organization of Santorini (DAPPOS) and Active Media Group. The event is held for one more year under the auspices of the Greek National Tourism Organization. More info at: www.santorini-experience.com
Official Airline Partner: Ryanair
Official Sponsors: Ford Motor Hellas, Blue Star Ferries, Alafouzos Sport, Athina Luxury Suites
Official Supporters: Natural Mineral Water "Vikos", Avance Rent A Car, Santorini Hoteliers Association, Meltemi Hotels & Resorts, Aqua Vista Hotels, Santo Maris Oia Luxury Suites & Spa, Boatmen Union Santorini
Assisted by: Lifeguard Patrol, Assyrtico Wine Restaurant Café, Hellenic Recovery Recycling Corporation
Official travel agent: VitaNTravel
Strategic Partner: National Geographic
Official Hashtag: #SantoriniExperience