If you work in the tourism industry in Santorini, the most common phrase you hear from visitors will be "you are very lucky, how I wish I could move to Santorini". To which we say… go for it! We love the non-Greeks that have moved and are working in Santorini! It is very important for a popular destination to be full of people that love the island, care for it and want to make it better. For some inspiration, we have asked 5 "foreigners that are now locals" what led them to move to the island and what it is they do here.
Let the dream begin!
Catrin Günther – German – 25 years in Santorini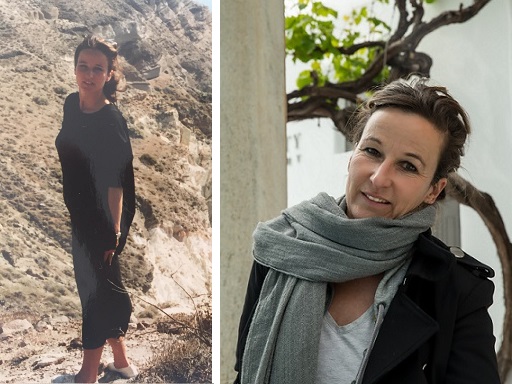 How and when did you end up in Santorini?
Hailing from Munich, Bavaria, which is close to Italy, I was an "excessive" Italy fan, holidaying every year in Italy. Only in 1995, we decided with a friend of mine to make an exception "from the Italy-rule" and we booked a quick trip to Santorini, Greece. And this is where I met my Greek ex-husband and where I ended up living ever since.
What do you do in Santorini for a living?
I am working two jobs in Santorini and meanwhile in Greece: I am a tour guide, escorting private groups or tourists-groups arriving with a cruise-liner over the island, and as a stringer (sth like a local producer) I am working for TV and film productions in Santorini and elsewhere in Greece.
You can see Cathrin's work on Facebook here and here
Joseph Janikashvili – Georgian – 7 years in Santorini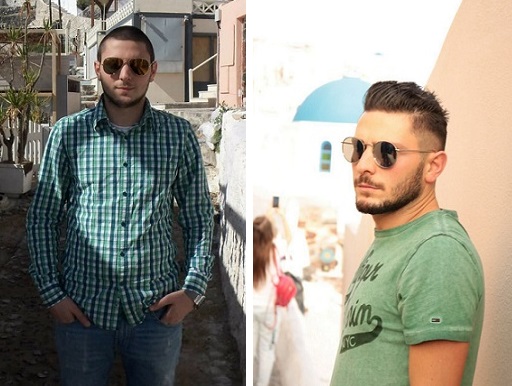 How and when did you end up in Santorini?
Being a young newlywed couple, my wife and I ended up with a financial crisis and a huge amount of loans at the bank in Georgia! We moved to Greece to start a new life and get the chance to pay back on the loans. I had a friend here on the island so he helped us start our new life in this magical place 🙂
What do you do in Santorini for a living?
I started to work as a waiter in a restaurant in Fira town. The first 2 years were very difficult, but after that time I felt more familiar with the locals and local rules. I started looking for better opportunities and I ended up at Heliotopos Hotel in Imerovigli. They helped me adapt quickly with the new place and feel like I was home. I later became a professional bartender and until now I am busy creating wonderful cocktails with my wander team at The Wine Bar.
You can see Joseph's work on Facebook and Instagram or visit him in TheWineBar!
Irina Spiru – Russian – 9 years in Santorini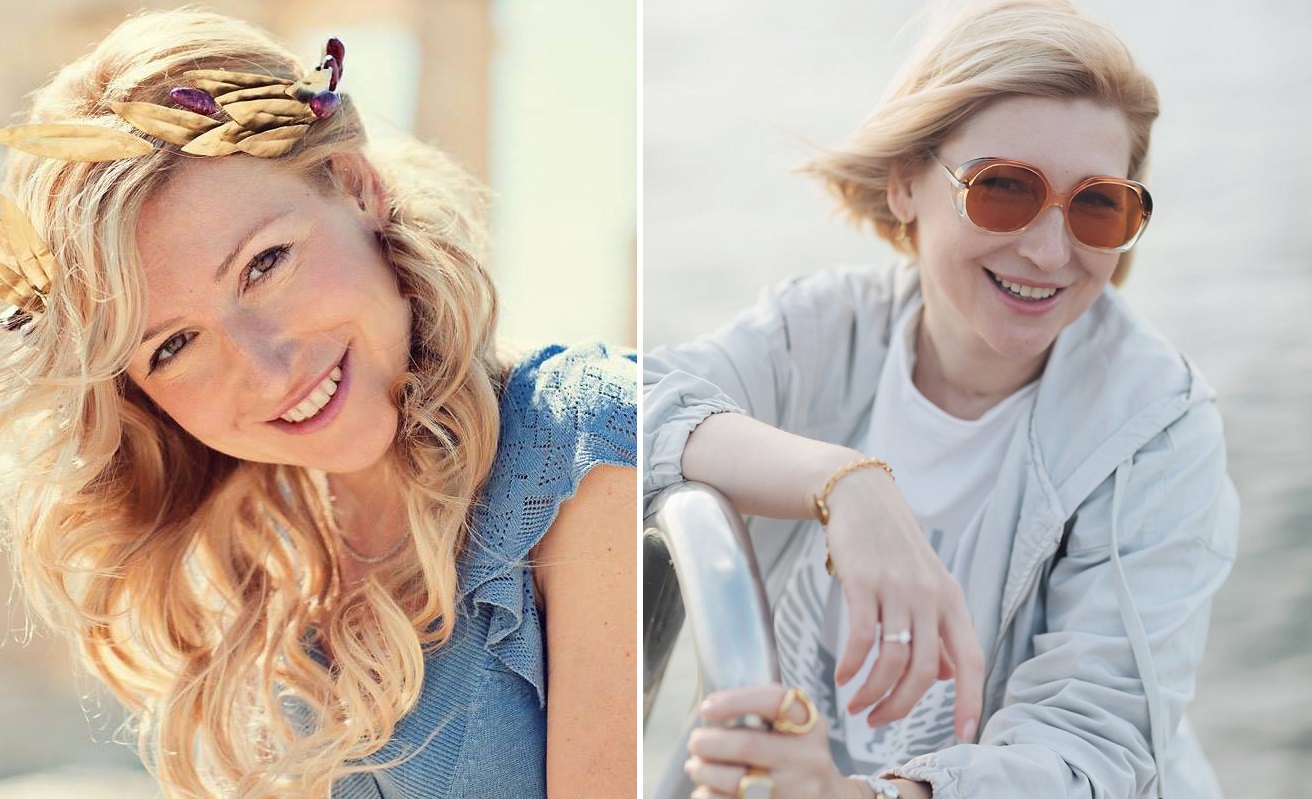 How and when did you end up in Santorini?
Everything was pretty banal here. As you know, women come to Greece either to study, or find themselves here at the call of love – and this was my option. I fell in love, got married and moved to Greece. Well, of course, I fell in love with this country as well. Now I live and work in Greece since 2011.
What do you do in Santorini for a living?
All of my photography education and experience was in Moscow, in fashion. When I moved to Greece, the search began again for what style of photography to give preference… I could not become a fashion photographer here, because there was already a crisis. Many magazines were already closed or had a certain circle of photographers whom they worked with. I realized: if I chose another direction I could apply all my knowledge – as a portrait photographer, as well as fashion. I started photo shooting couples in the style of love-story, then I began to study wedding photography as well. This country opened incredible opportunities for developing me as a multi-skilled photographer.
You can see Irina's work in her Website.
Majda Anderson – American – 26 years in Santorini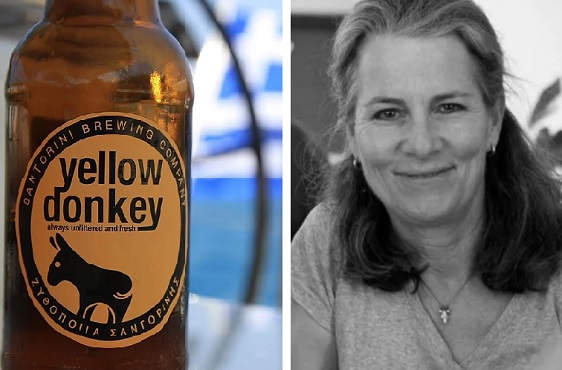 How and when did you end up in Santorini?
I came to Santorini for summer holidays in 1984 and spent my first entire summer here in 1985.  I returned nearly every summer after that, until 1992 when I decided to come for a winter holiday instead.  That was the Santorini I really loved, and the Santorini that I've been enjoying, in part, in recent weeks. I returned for Easter in 1994, and while here, decided not to go back to California, and that was that. I have never regretted my decision, although I have regretted the direction the island has taken in recent years towards mass tourism, which has diminished the quality of our lives as locals, and I believe does not provide visitors with the best version of ourselves.
What do you do in Santorini for a living?
In 2011, we opened our little microbrewery (Santorini Donkey Brewing Company) on the island, and that has been very successful, bringing something new to the island and this region, and who doesn't like an excellent beer?!
You can find out more about the Donkey Brewery on their website and shop beers and apparel online here
Beatrice Skopeliti – German – 23 years in Santorini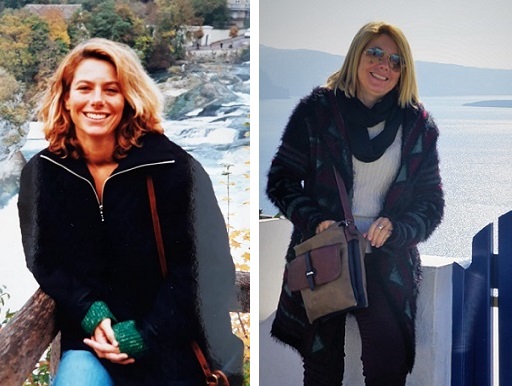 How and when did you end up in Santorini?
I first came to Santorini in 1996 for summer holidays. I met my future husband, fell in love with him and the island. After one year travelling back and forth between Santorini, Athens and Switzerland (where I was living then), I moved to Santorini in 1997 and got married in 1998.
What do you do in Santorini for a living?
Raising 3 children in the following years was my main occupation. But as money was short, I worked throughout almost all the years during the summer months – selling pictures in an art gallery, REP for tourist office, tour guide and finally managing the small hotel of my husband's family. Since 2015 I have my own small company (rental rooms) and, finally, I am also working for TUI as a wedding planner.
You can find more details about her company on Facebook.