The Distinguished Gentleman's Ride (DGR) a motorcycle fund-raising event, was successfully organised for the 3rd consecutive year in Santorini on Sunday, September 30, 2018, with the participation of 46 motorcycles.
Classic motorcycles with their riders were "present" at the annual global meeting to raise awareness of prostate cancer issues and promote male health in general.
The starting point of the procession was the "Tomato Industrial Museum" in Vlychada, in the hospitable courtyard of which the participants were gathered, registered and photographed.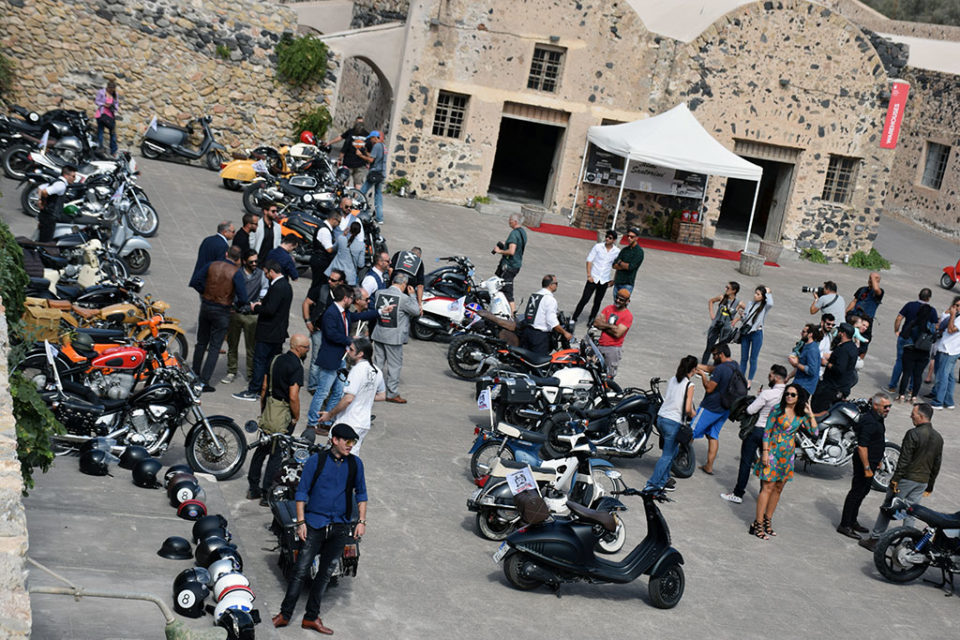 This year, the motorcyclists followed a different itinerary: Vlychada, Perivolos, Perissa, Pyrgos, Fira, Oia and back to Fira where the finishing line was set. The procession was facilitated by the police, which was accompanying it.  
The next global appointment of the DGR is on September 29, 2019, the last Sunday of September, and Santorini will once again take part!