Sure you can. And there are 7 ways to do it!
The story starts in 2011, with a Serbian, an American, a Greek and an Englishman. It sounds like a joke, but it not! It is the group behind the multicultural company-mix of the (then) newly established Small-Brewery of Santorini, with a donkey as its brand, that hoped to add something new and different to the Greek beer scene. And it did. Since then the brand has grown and apparel is now also sold, with donkey hoodies and t-shirts, as well as caps, mugs and bottle openers almost competing with the beers themselves!
A fresh beer experience never before available in Santorini. Unfiltered, to capture every particle of flavor, our extraordinary "lagered ales" are alive with personality.  Unpasteurized and preservative-free, they are also sensitive and somewhat fragile, as their very "living" nature requires refrigeration to assure their excellent quality and ultimately, their perfect enjoyment.
Each recipe contains four simple components – malted barley, hops, yeast and water – that in myriad permutations translate into countless possibilities. Let's meet the donkeys! 
YELLOW DONKEY –
Lagered Ale – Alc. 5.0-5.2% vol.


Yellow Donkey relies on a mixture of hops including Aurora and Styrian Golding from Slovenia, Cascade from Oregon, and exotic Motueka from New Zealand, which produces a refreshing citrus taste, as well as contributing natural antioxidants and antibacterial elements.  Slightly bitter tones refine and invigorate the overall flavor, creating the perfect accompaniment for a meal by the sea, relaxing at the beach or hanging out at a favorite watering hole.
Order the Yellow Donkey now here.
RED DONKEY –

Lagered Ale –

Alc. 5.5-5.7% vol.


Red Donkey, formulated with a combination of malts specifically chosen to produce its chestnut hue, utilizes a different collection of hops – including Aurora and Styrian Golding from Slovenia, Citra from Washington, and Nelson Sauvin from New Zealand. Awakened by an alternative type of Belgian-style yeast, the result is fruity, full-bodied and richly colored.
Order the Red Donkey now here.
CRAZY DONKEY – IPA –

Alc. 5.8-6.5% vol.


The Crazy Donkey label signifies the first IPA (India Pale Ale) produced in Greece.  Received with enthusiasm by beer aficionados near and far, the Crazy has travelled to Australia, the US, Norway, Denmark, Switzerland and the UK. Large quantities of Cascade and Nelson Sauvin hops yield a plethora of aromatic bitterness – marrying an arguably tropical start to a dry finish, for a distinctly different drinking adventure.
Produced in very limited quantities.
Order the Crazy donkey now here in bottles of 330ml or here in bottles of 750ml.
4. WHITE DONKEY – Weiss –

Alc. 5.8-6.5% vol.


The White Donkey is a most surprising and unexpected Weiss beer. Brewed with equal measures of wheat and barley malts, White Donkey's exotic character arises from a marriage between East & West – Galaxy hops from Australia wedded to more staid Austrian varieties which lead to a totally original result. Other hops participate in the blend, but some secret ingredients should remain! Fresh, with crisp acidity and exotic citrus aromas that dominate its lovely and relatively bitter – for a Weiss beer – finish.
Produced in very limited quantities.
Order the Wine Donkey now here in bottles of 330ml or here in bottles of 750ml.
5. LAZY ASS DONKEY –

Lagered Ale –

Alc. 5% vol.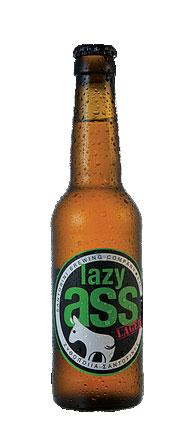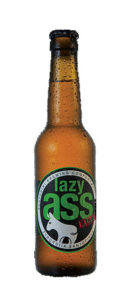 A refreshing, fruity & spicy Lager, based on Mandarina Bavaria hops. This beer is what resulted from the collaboration of two Microbreweries that share the same philosophy in brewing. Santorini Brewing company has come-up with this amazing recipe, where Flecks Microbrewery in Austria undertook the challenge of brewing it. The result is a Lager like never seen before!
Order the Lazy Ass Donkey now here.
6. SLOW DONKEY – Aged

Ale – Alc. 8.8-9.2% vol

.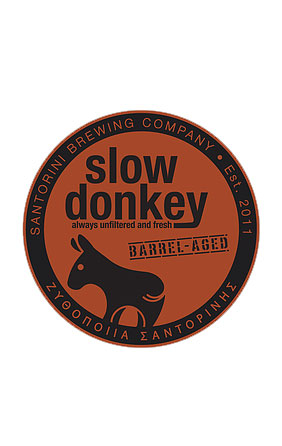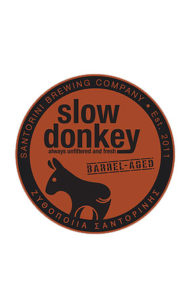 Produced only once or twice a year in an extremely limited number of bottles. Without doubt, Slow Donkey is the "most Santorinian" of our products. The secret behind this relatively strong beer doesn't lie in the malt or in the hops used, but in its slow maturation in oak and acacia barrels that previously held wines made  from Santorinian Assyrtiko grapes. Matured for 5-6 months in these fragrant barrels, Slow Donkey is enriched by the sweet aromas of the legendary VINSANTO, along with the structure and acidity of Assyrtiko wine. Small amounts of Assyrtiko must and a secondary fermentation or bottle conditioning lead to a rare, dense beer that resides on the crossroads between beers and wines. A Wine-beer?
A very limited edition bottle conditioned ale…
Not available online YET. Until then, you may enjoy it at The Wine Bar CookTales, in Imerovigli, Santorini!
7. Ready to try a beer cocktail??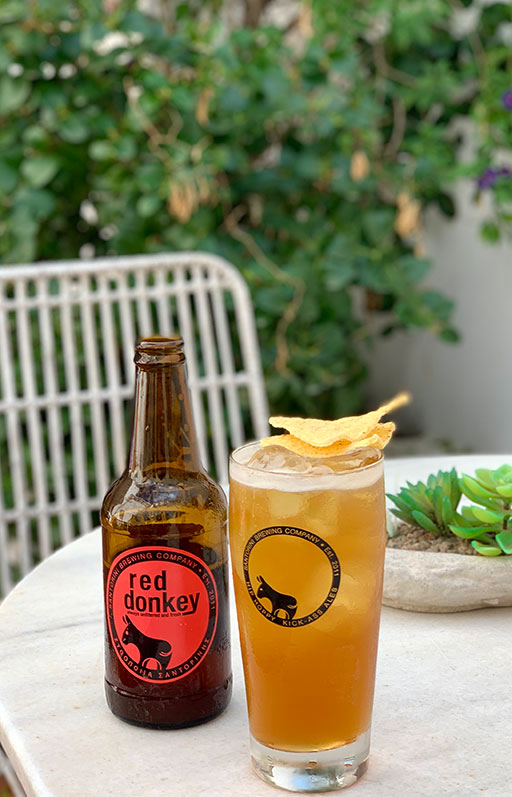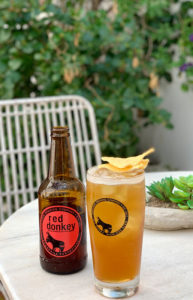 So now that you got your beers, and you are wearing your favourite hoodie, how about messing around with them a bit? We have put together this cocktail for you, do you have any other ideas? Share your beer cocktail versions!
50ml Gin Mare (or any botanical gin)
15ml fresh lemon juice
1 bar spoon Maraschino Liquor
5ml sugar syrup
Shake and strain over ice, top with Red Donkey!
We put tortilla chips as garnish, because well… no one is looking.
PS: Thank you JJ's cocktails for the cocktail, and The Wine Bar for the space!