An exhibition called "Pompeii and Santorini: Eternity in a Day (L'eternità in un giorno)" opened, at the beggining of October, at the Scuderie del Quirinale in Rome, Italy.
The exhibition connects two major residential complexes destroyed by volcanic eruptions, featuring murals, pottery, jewelry, and other works of art created by younger and contemporary creators, inspired by the destruction of the two cities. Greek exhibits include restored murals from Akrotiri in Santorini, traveling abroad for the first time.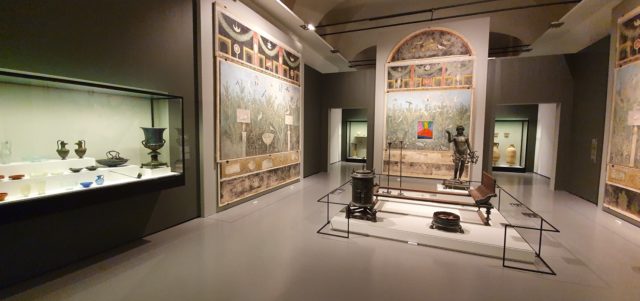 The exhibition depicts stories from prehistoric times to the present and highlights the volcano as a cultural catalyst to finally, through an inventive reconstruction, identify the key stations of European cultural heritage, but also to remind a tragically timely issue: the need to respect the natural environment.

The exhibition resulted from the collaboration between the Ephorate of  Antiquities of Cyclades Antiquities and the Ephorate of Antiquities of Pompeii. The exhibition space spans across ten halls and features hundreds of exhibits from both cities. It will be open to the public  until  January 6, 2020.