Artemis Karamolegos Kamaras 2020 is the latest vintage to be released by the Artemis Karamolegos winery. This Single-vineyard wine is produced from a 150-year-old vineyard in Akrotiri village, Santorini.
Kamaras 2020 is a dry white wine made of 100% Assyrtiko grapes. With an alcohol content of 14.5%, it has a cork closure and comes in 750ml bottles. It has been carefully crafted with a pre-fermentation cold soak followed by stainless steel tank fermentation under controlled temperature and 12 months of maturation on its gross lees, with frequent stirring for extra depth and complexity.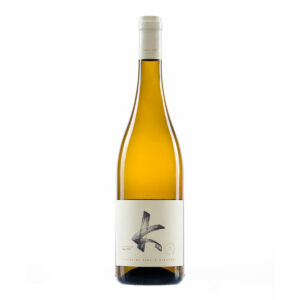 The nose of this white wine offers attractive citrus blossom flowers, bright nectarine aromas, flinty minerality, fresh lime notes, and sweet herbal hints. On the palate, it offers an impressively elegant mouthfeel which finishes off with a lingering saline finish – making it the perfect accompaniment for seafood dishes or just to enjoy on its own. For best results, decant before serving at 11-13°C to allow the flavors to develop more fully.
Apart from Kamaras 2020, Artemis Karamolegos Winery also has other single vineyard labels like Papas 2020 that will be released soon, (from Megalochori), Louroi Platia 2020 and 2021 (from Pyrgos), and Ftelos 2020 (from Fira). Each of these is a unique expression of the terroir in their respective regions – offering wines with distinct characteristics that make them great choices for any occasion or meal.
Kamaras 2020 is an excellent example of what Artemis Karamolegos Winery does best: crafting high-quality wines that capture the essence of their origin through their taste profiles and characteristics. It's sure to become a favorite among wine connoisseurs when looking for something special and unique to pair with their favorite meals or just to enjoy on its own!
See more about the Artemis Karamolegkos Wines here.