Mikra Thira is the name of a new winery established by three well known Greek winemakers: Vangelis Gerovassiliou, Vassilis Tsaktsarlis, and Ioanna Vamvakouri. It is the first winery to be built in Therasia, the small island that was a part of Santorini until the great volcanic eruption of 1600BC. The name Mikra Thira derives from a reference in literature during the 10th century BC in Therasia.
The idea behind it was inspired by this island's raw, natural beauty and its unique "terroir" that has the typical characteristics of Santorini and at the same time has its own unique character. The aim of the three oenologists is to produce quality wines that express this distinctive microclimate.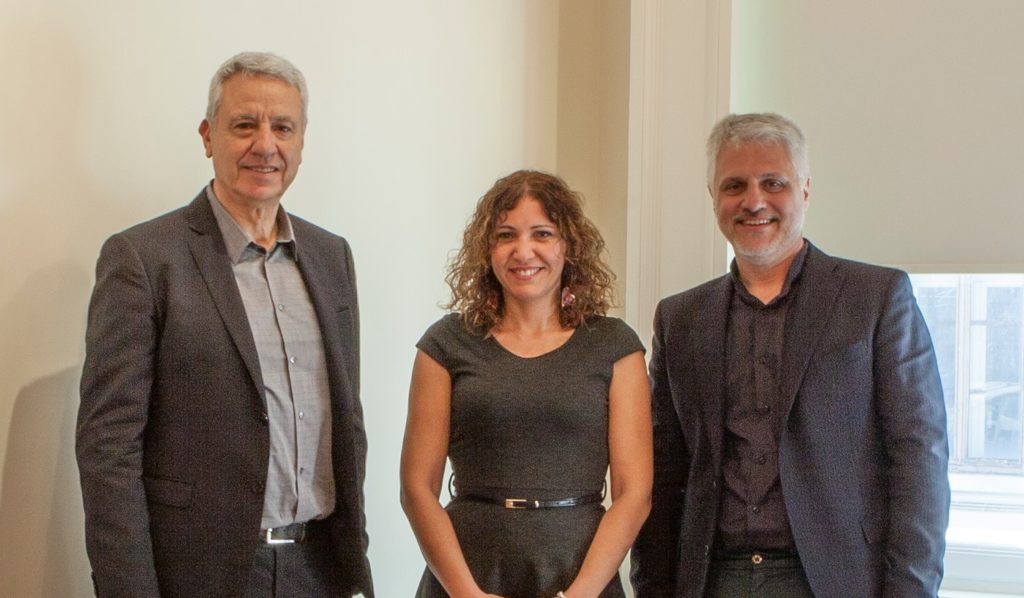 The first harvest took place in 2018 and the two wines of the estate were bottled under the Protected Designation of Origin Santorini:
"SANTORINI", a 100% Assyrtiko of Santorini grapes and "TERRASEA", a different expression of the same variety with grapes which come exclusively from Therasia.
The wines are available in limited quantities in selected restaurants and cellars in Greece and abroad.
You can also order them online here!