Visitors to Santorini have the opportunity to take a nostalgic trip to the island's past by visiting the "Canava Santorini" distillery and museum at Messaria.
The distillery "Canava Santorini" started its operation in Messaria in 1974. It is a family business established by Evangelos Lygnos, father of the current owner, Loukas. In 1974 he brought the first ouzo and tsikoudia alembic to Santorini and began the ouzo production using a secret recipe from Constantinople in which he added herbs and other pure ingredients found on the island.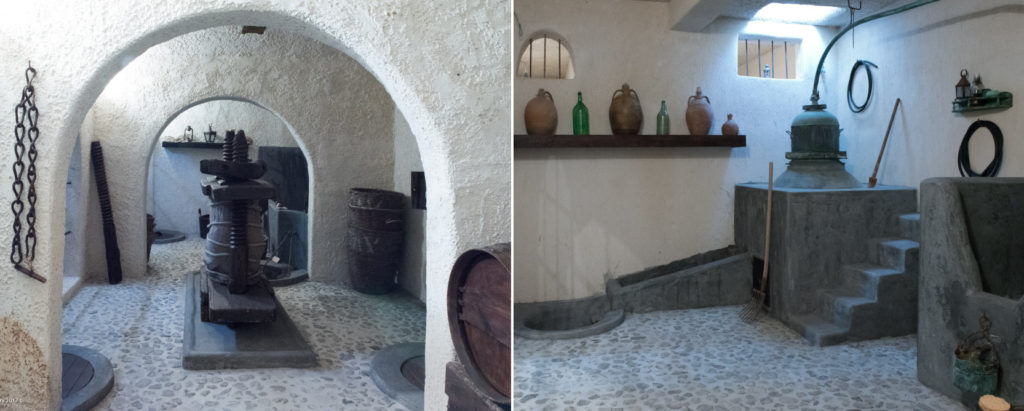 His son, Loukas Lygnos, having taken over the company, continues to produce unique distillates using the same secret recipe handed over to him by his father.  
Today, in Canava Santorini, besides ouzo and tsikoudia, a variety of liqueurs (cherry, tentura, mastic, rose, coffee & anise, prickly pear, banana, parfait d'amour) is also produced.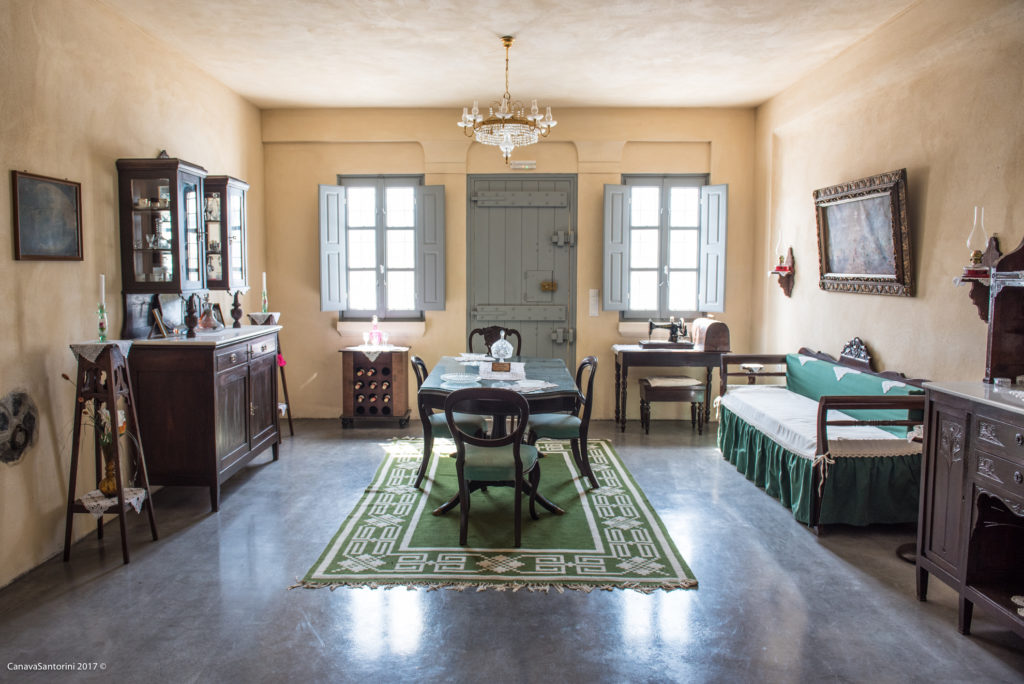 As proof of his love for the past, Loukas Lygnos recreated a whole traditional neighborhood of Santorini in the premises of the distillery. Thus, visitors can take a trip down memory lane, when Santorini was struggling to grow. They can walk through alleys and see the traditional architecture of the island. Besides that, they are introduced to some of the most important traditional occupations of Santorini. The museum managed to harmoniously match the folklore element with the distillation process.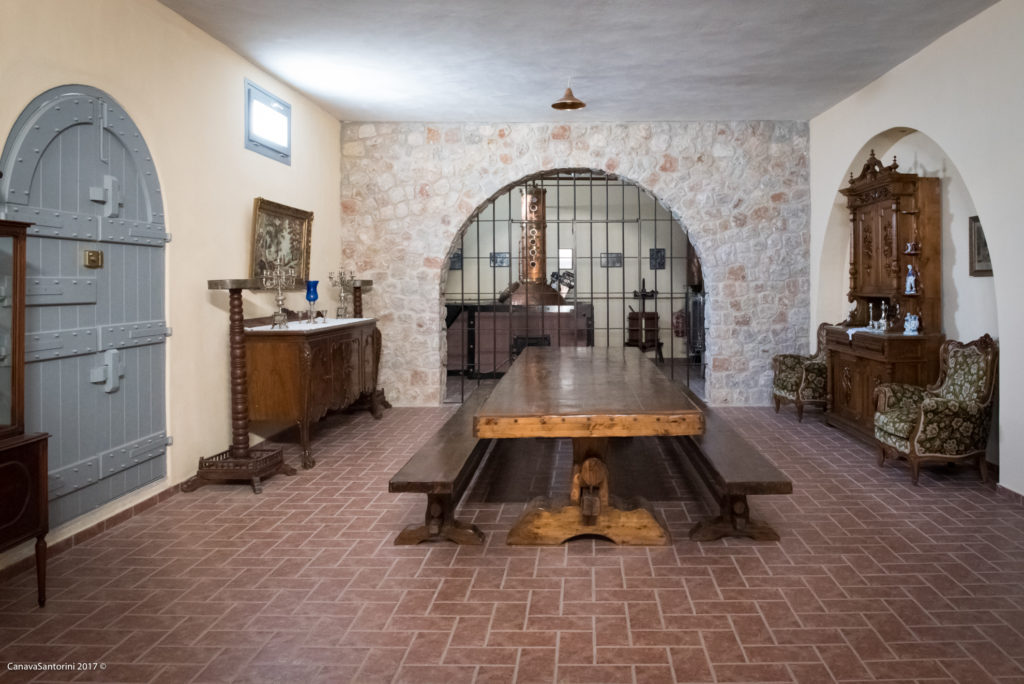 The museum is open daily from 10:00-18:00 for individual visitors or groups. Guided tours are also available. Tickets cost 7 euros. After the tour visitors may taste some ouzo, tsikoudia and two from liqueurs produced at Canava Santorini. You may contact Canava Santorini at: +30 2286031573. 
Order Canava Santorini products online here!