A new and very different wine was added this year to the Hatzidakis Winery's range of wines: Skitali – Santorini Vintage 2016.
During the 2016 vintage, the late, innovative oenologist Haridimos Hatzidakis put part of the must in different stainless steel tanks aiming at producing a PDO Santorini wine. When the wine was ready bottling began, but because of his death one tank remained sealed, with its content intact.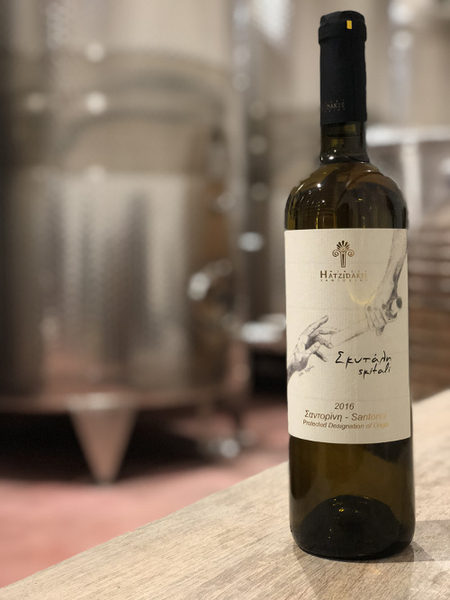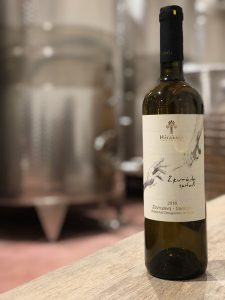 After his death, in August 2017, the winery's oenologist and associate of Hatzidakis since 2016, started observing the maturation of the wine in the tank. She was totally satisfied with its course and at the same time excited! Skitali – Santorini 2016, after 12 months on the wine lees, was transformed into a totally different wine.
A little treasure hidden inside the tank. Hatzidakis handed over the baton (skitali) to his children and colleagues to continue his vision.
The label of Santorini Skitali was designed by Hatzidakis' daughter, Stella.
You can find and order Santorini Skitali 2016 from our E-shop, here.