Wine at your holiday villa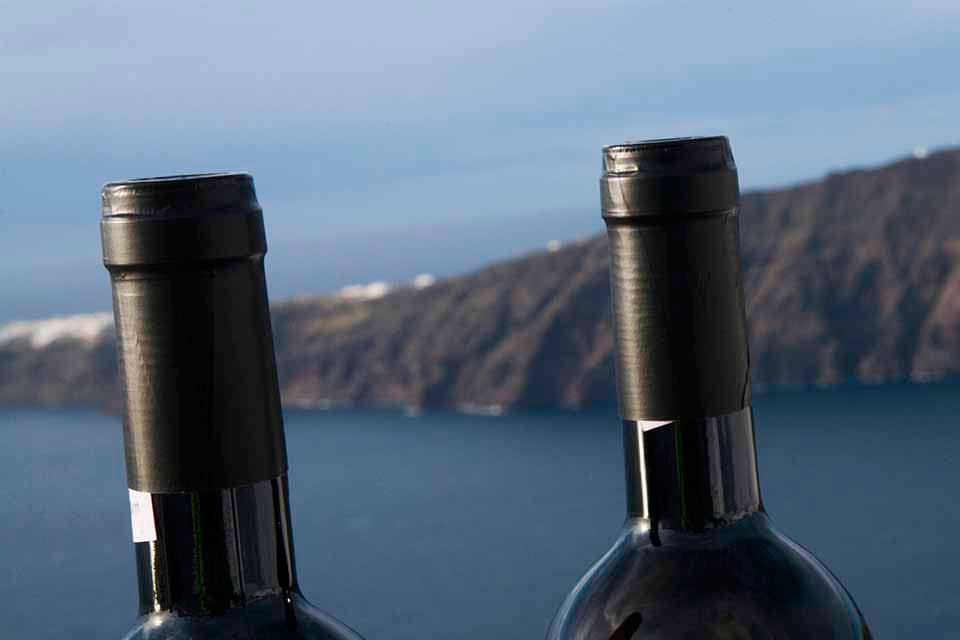 This year, more than ever, enjoy the exceptional Santorini Wines in the comfort and safety of your holiday villa or hotel!
Buy your favorite wines at competitive prices and get them without any delivery costs! No minimum order applies!
If you love wine and gastronomy was one of the reasons you've chosen Santorini to be among your first traveling destinations after the COVID-19 era restrictions, then you already know that Santorini is famous worldwide for its historic vineyard and award-winning wines! Assyrtiko, Nykteri, Athiri, and Aidani (for the white wine lovers) but also Mandilaria, Mavrotragano, and Voudomato for those who vote for red and roses but also fresh sparklings along with the emblematic sweet Vinsanto from sun-dried grapes, are all here, under one roof, waiting for you to try them!
For your party, your anniversary, your private wine tasting, your other special occasion, or a precious relaxing evening, don't miss the chance to enjoy the exceptional wines of Santorini in the comfort of your holiday villa or hotel, with the best rates in the market and without any delivering costs.
In the eshopsantorini, we are very proud of our extensive wine list of more than 230 wines from 19 Santorini wineries. Still, difficult to choose where to start? No matter how familiar you are with the Santorini wines we are here for you and help you make it easier!
We have selected our favorite wines and we present them to you under their basic wine type categories:
Click for the full list of white wines
Click for the full list of red wines
Click for the full list of rose wines
Click for the full list of sweet wines
Click for the full list of sparkling wines
Click for the full list of more Greek Wines
Are you looking for something else? Check in our complete wine list in our eshopsantorini! Still not there? (are you sure?) If it is in the market we can find it for you, just let us know
at e-shop@santorini.net.